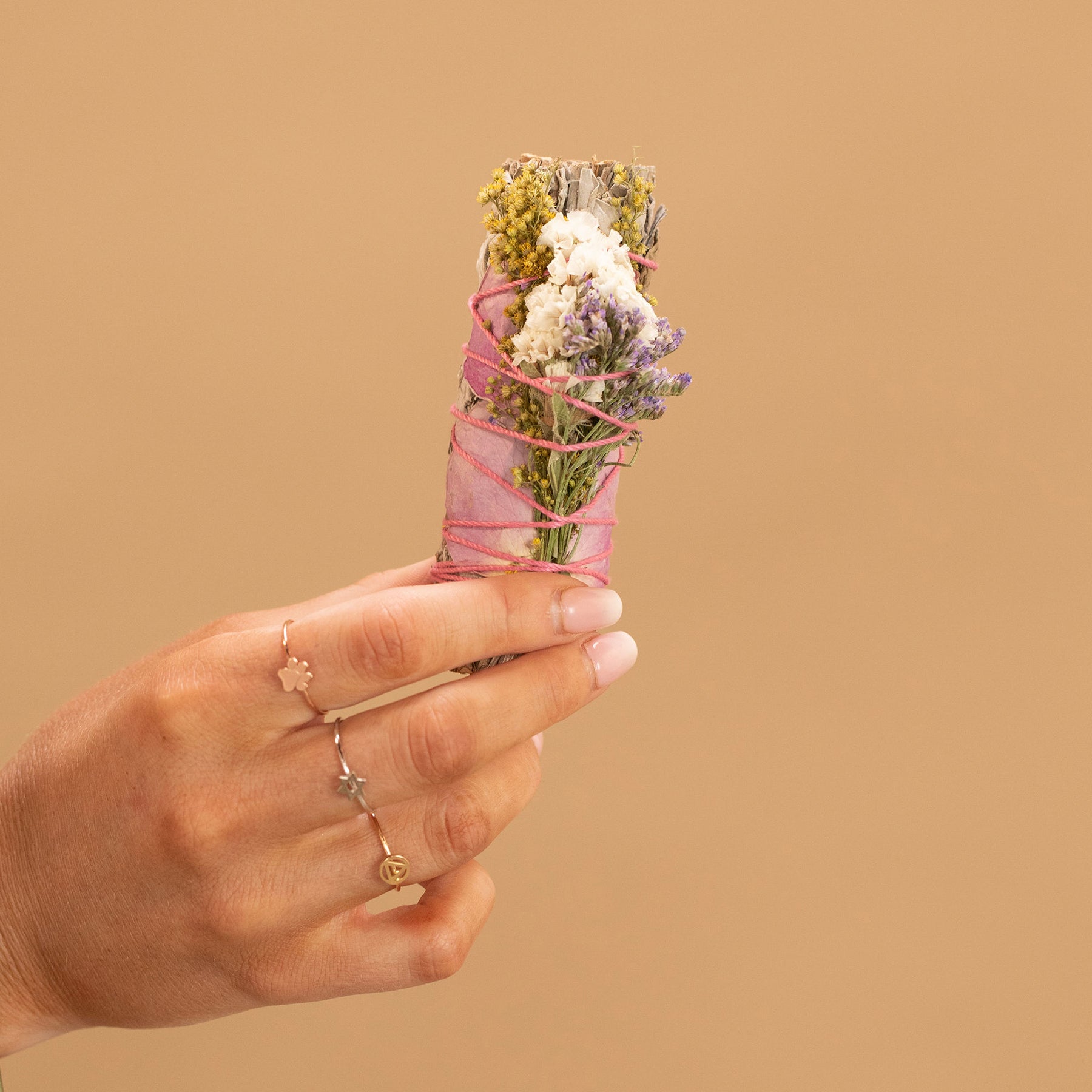 Wildflower + Sage Smudge Wand
Perfect for setting a magical mood. Cleanse away any negative energy and raise vibrations with our beautiful, hand-tied sage wand.
Details

Shipping & Returns
Each smudge bundle measures approx. 4-4.5" long. PLEASE NOTE: Florals may have variation in color and browning as drying process occurs. All natural sage products are placed in plastic bags for transportation. They are not intended to be kept in the plastic bags. To prevent mold please keep in room temperature, not in extreme temperatures and not in sealed packages. Made in USA.
This item is in stock and will ship within 2-3 days

Unused gift shop items are eligible for return or exchange within 2 weeks of receipt. To make a return or exchange, contact us at customerservice@mayabrenner.com for confirmation.
---
Wildflower + Sage Smudge Wand