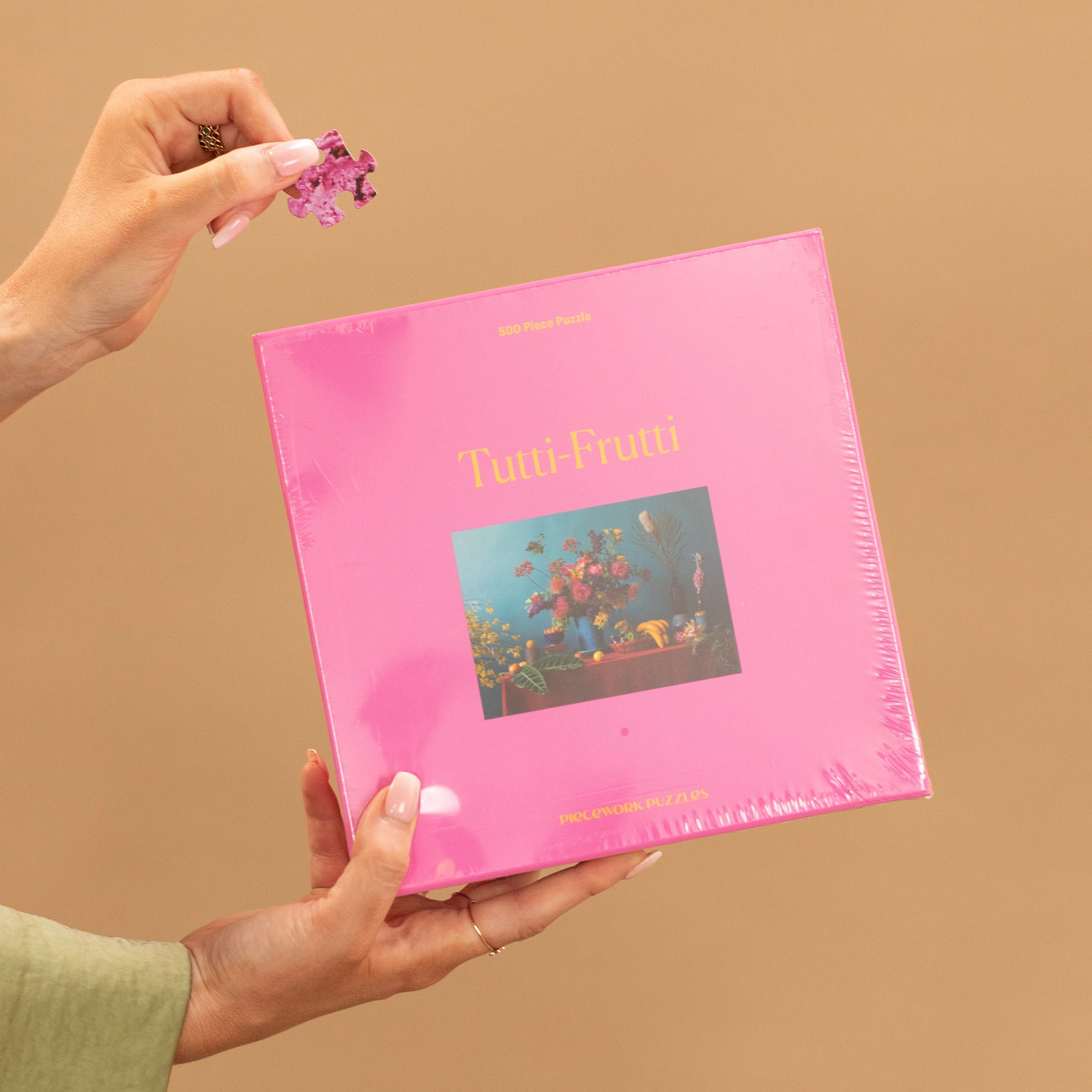 TUTTI FRUTTI- 500 Piece Puzzle
This enchanting puzzle will transport you to a tropical paradise. Whether you're looking to get away from it all or need a break from the ordinary, this is the perfect puzzle for any occasion.

Details

Shipping & Returns
Completed puzzle is 19.25 x 26.6 inches Box is 8 x 8 x 2 inches

Thick stock and high-quality art paper

Not suitable for children

Board is 100% recycled paper

Imported
This item is in stock and will ship within 2-3 days

Unused gift shop items are eligible for return or exchange within 2 weeks of receipt. To make a return or exchange, contact us at customerservice@mayabrenner.com for confirmation.
---
TUTTI FRUTTI- 500 Piece Puzzle