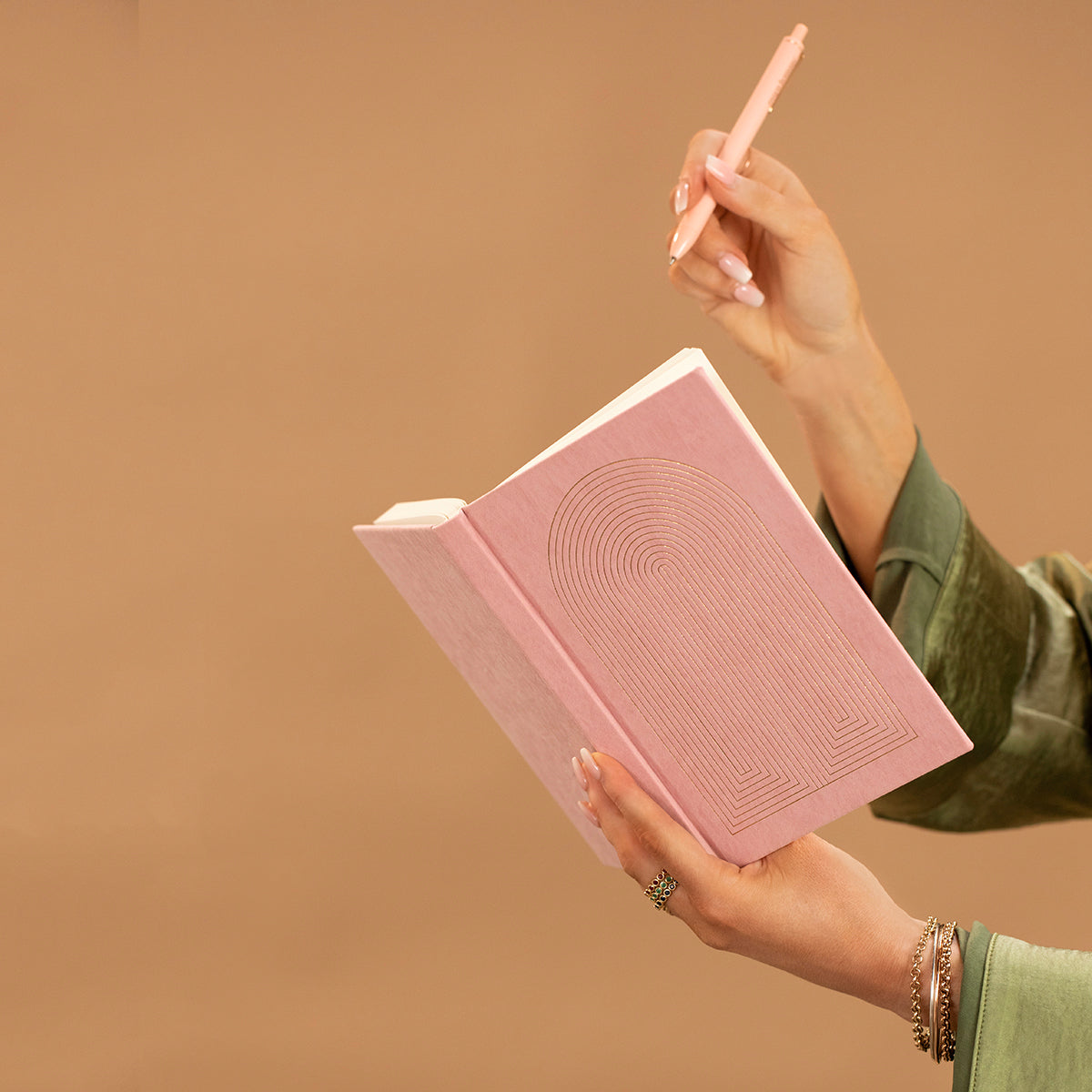 Will ship by
A beautiful addition to any desk or bookshelf, this luxurious journal will help keep you organized while inspiring your creativity.




Details




Shipping & Returns

Dusty pink suede cloth bound cover with gold foil accent
5.75" X 8.125"
160 pages

This item is in stock and will ship within 2-3 days
Unused gift shop items are eligible for return or exchange within 2 weeks of receipt. To make a return or exchange, contact us at customerservice@mayabrenner.com for confirmation.
---