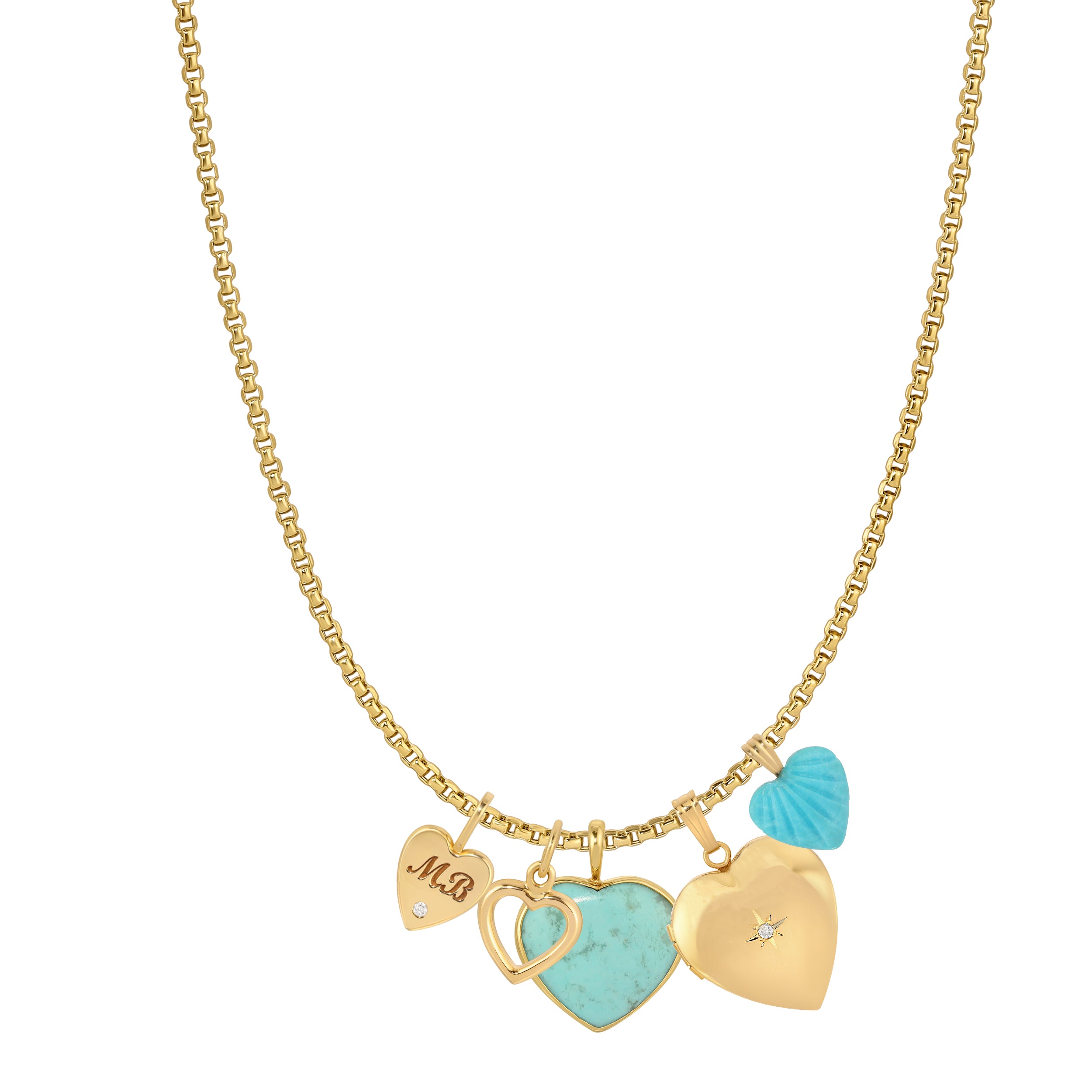 Found Objects - Design Your Jumble Here
Build your perfect jumble with our Found Objects Necklace Builder.  Start by selecting your preferred chain, and then choose from our wide selection of charms to create a personalized piece that truly reflects your unique style. Our charms are curated from a variety of sources, including vintage and antique finds, to ensure that each one is a one-of-a-kind treasure. Whether you're looking to make a bold statement or add a subtle accent to your outfit, Found Objects is the perfect way to build your jumble of charms and express yourself through your jewelry.
In stock charms ship within 2-3 business days
Made to order necklaces ship 1-2 weeks
Details
• Check out the links below for more details about each chain and charm.
Shipping & Returns
In stock necklaces ship within 2-3 business days
Made to order necklaces ship 1-2 weeks
• Check out the links below for more details about each chain and charm.

Shipping & Returns
In stock necklaces ship within 2-3 business days
Made to order necklaces ship 1-2 weeks
---
Found Objects - Design Your Jumble Here