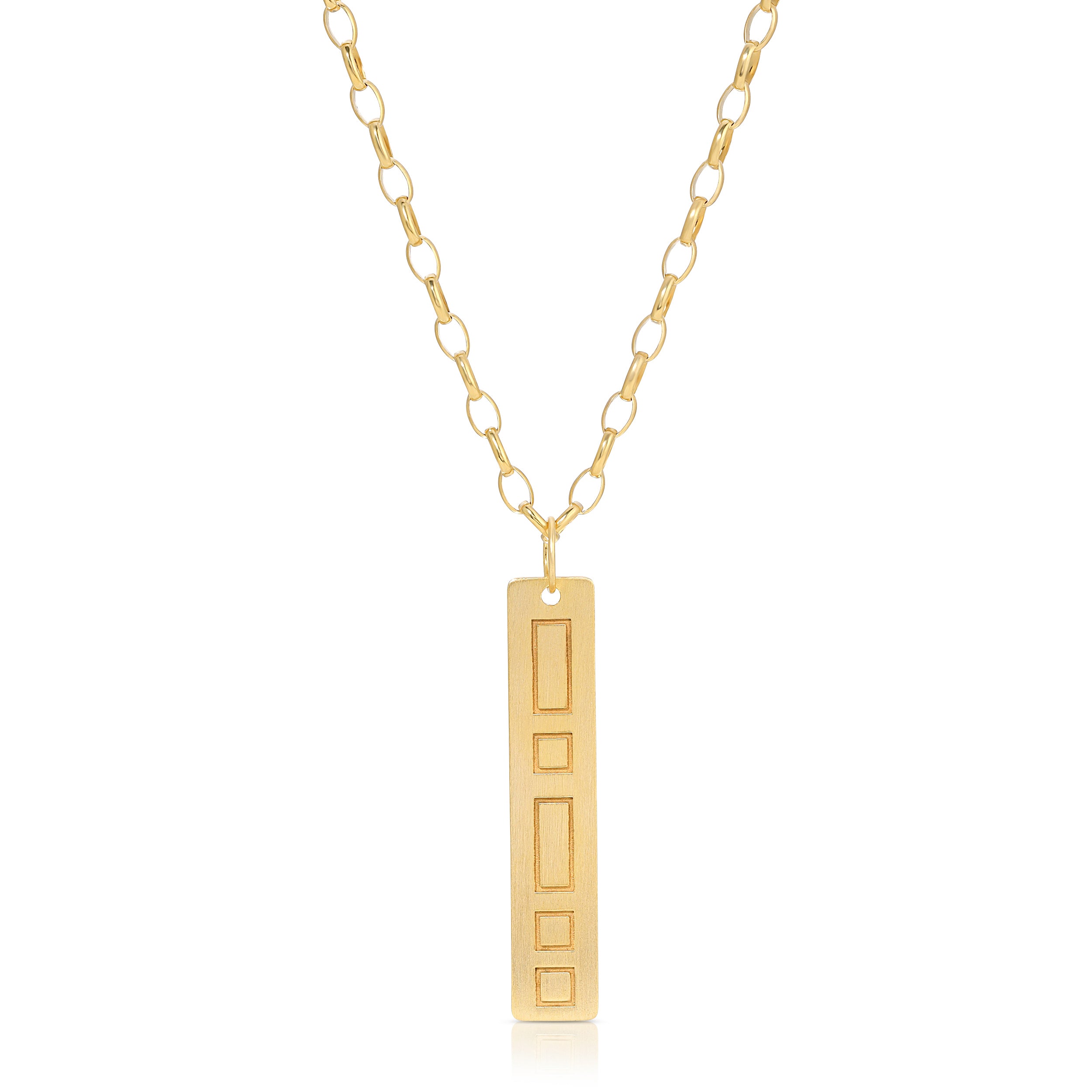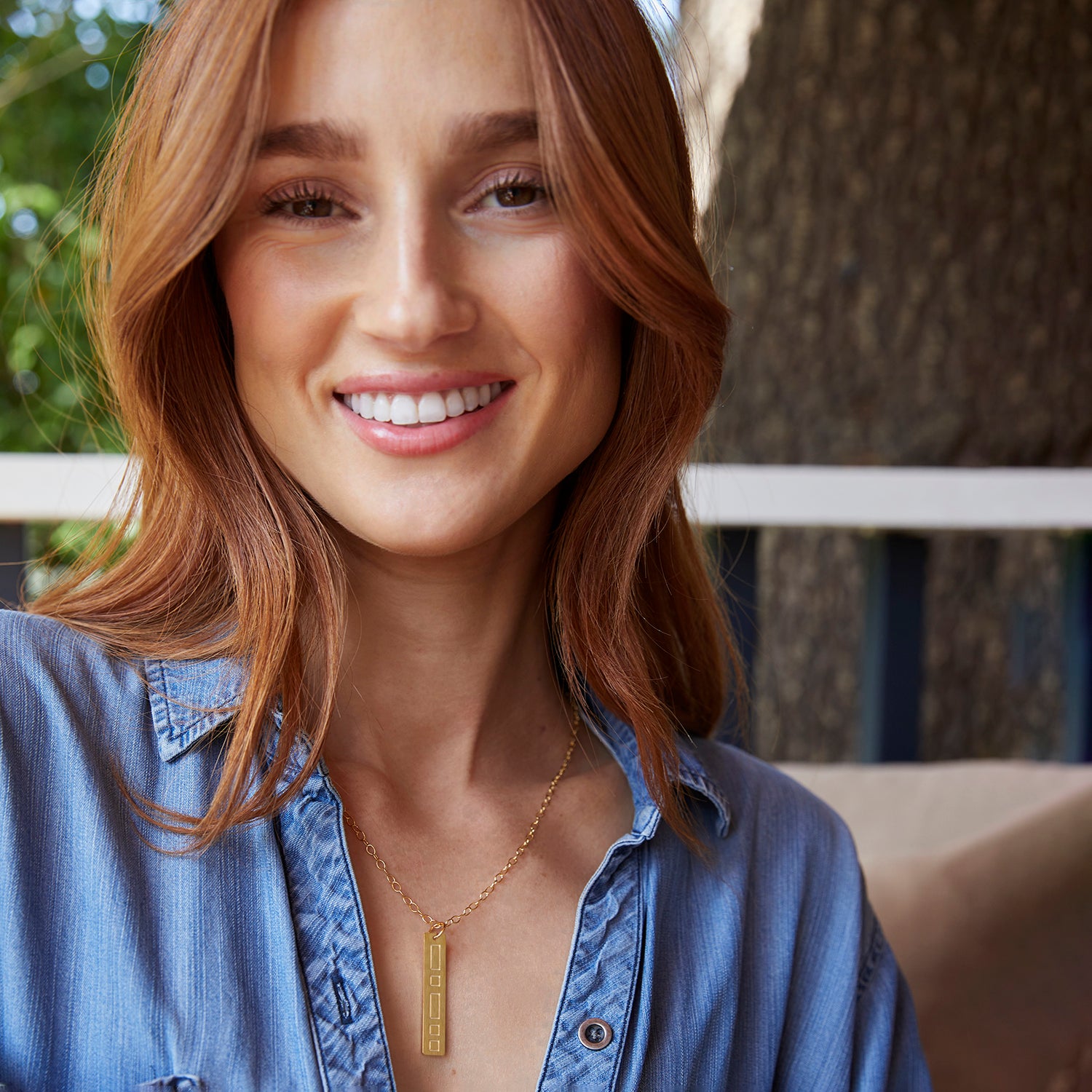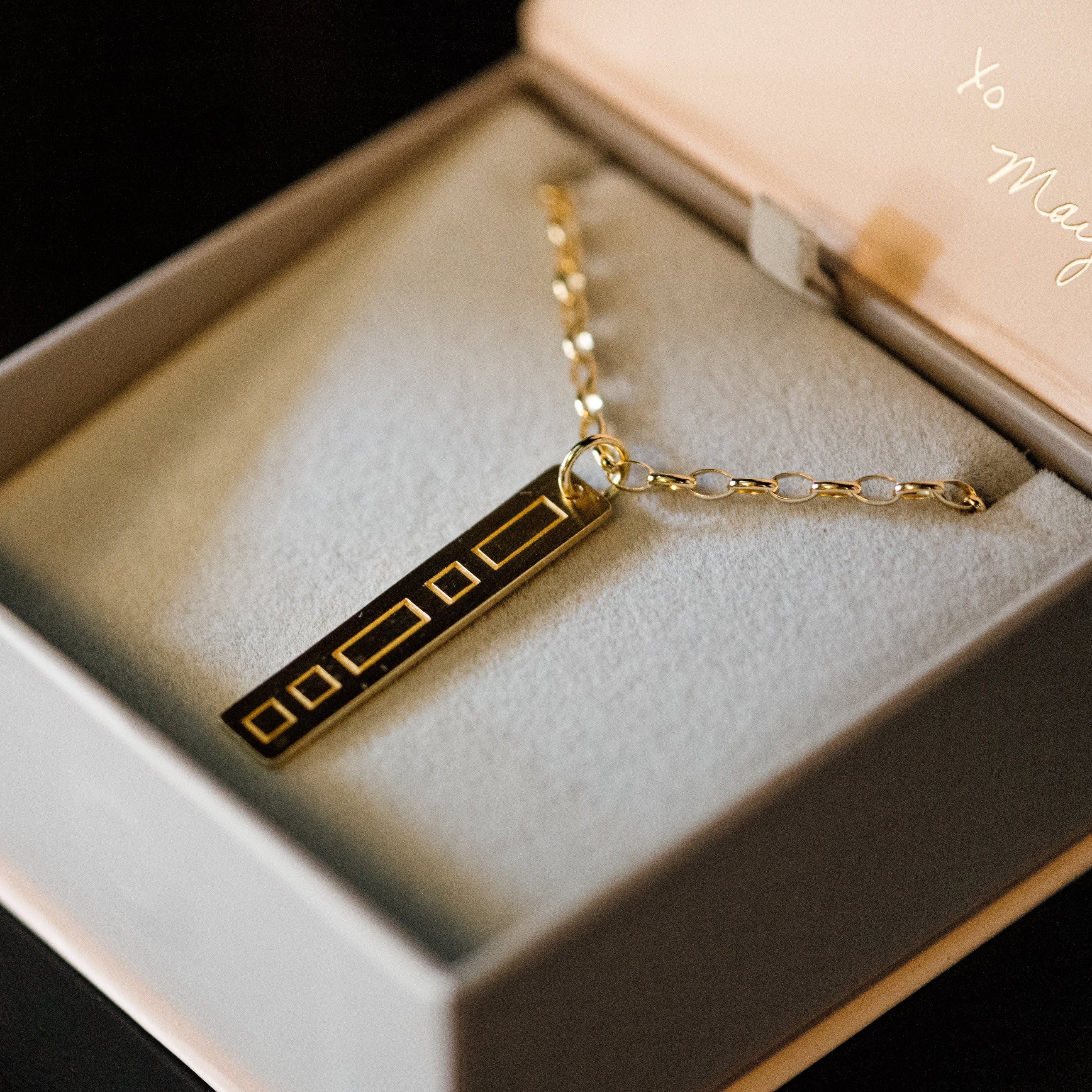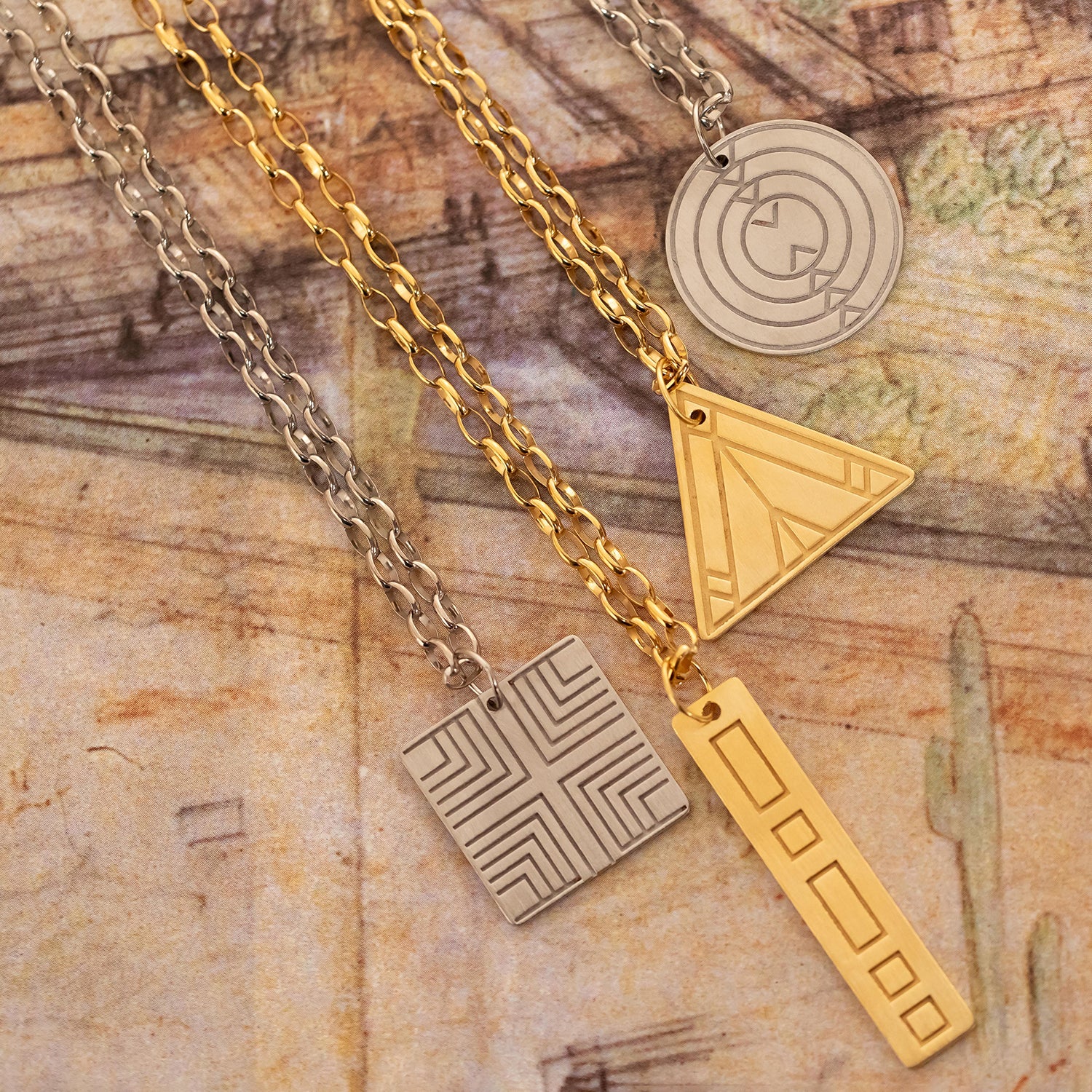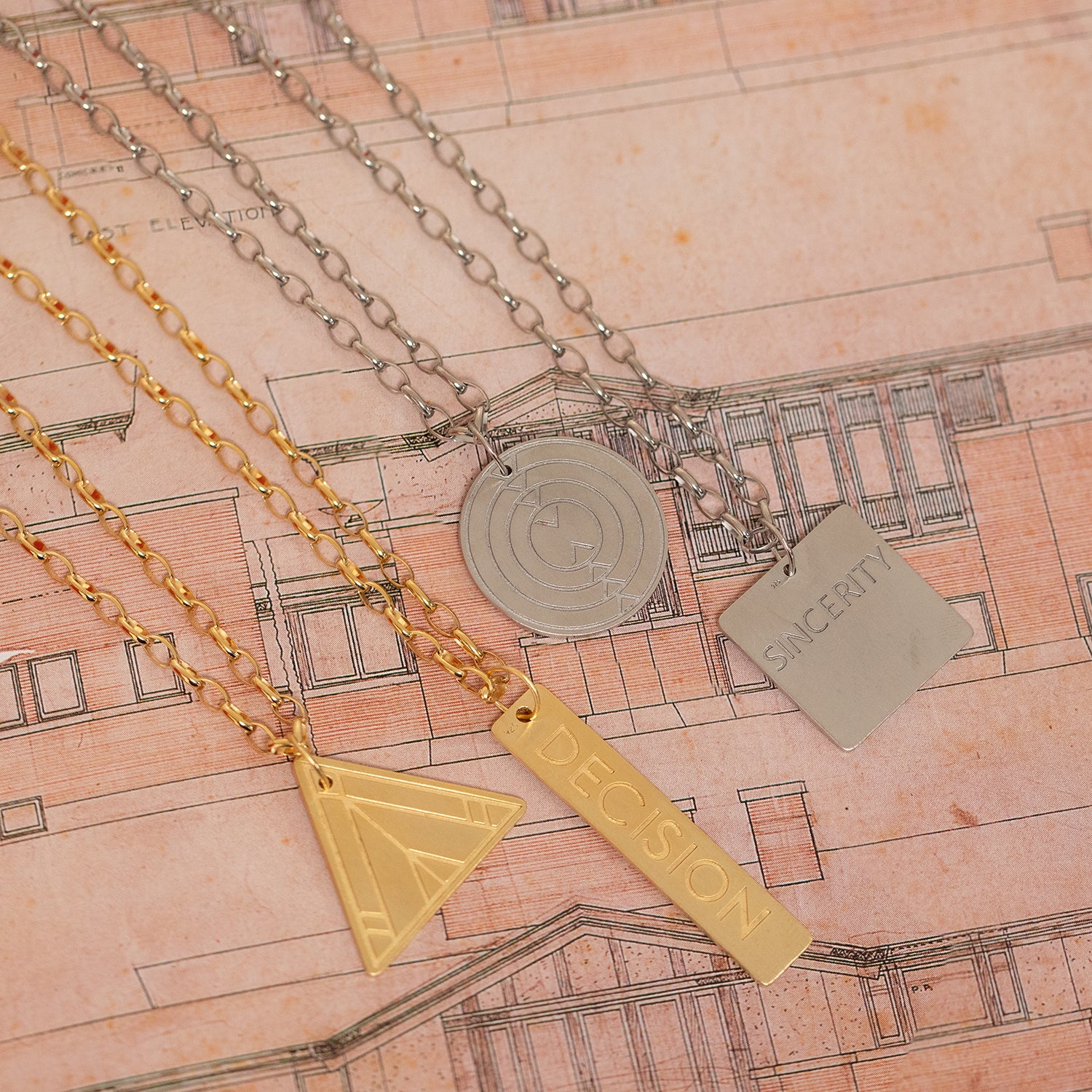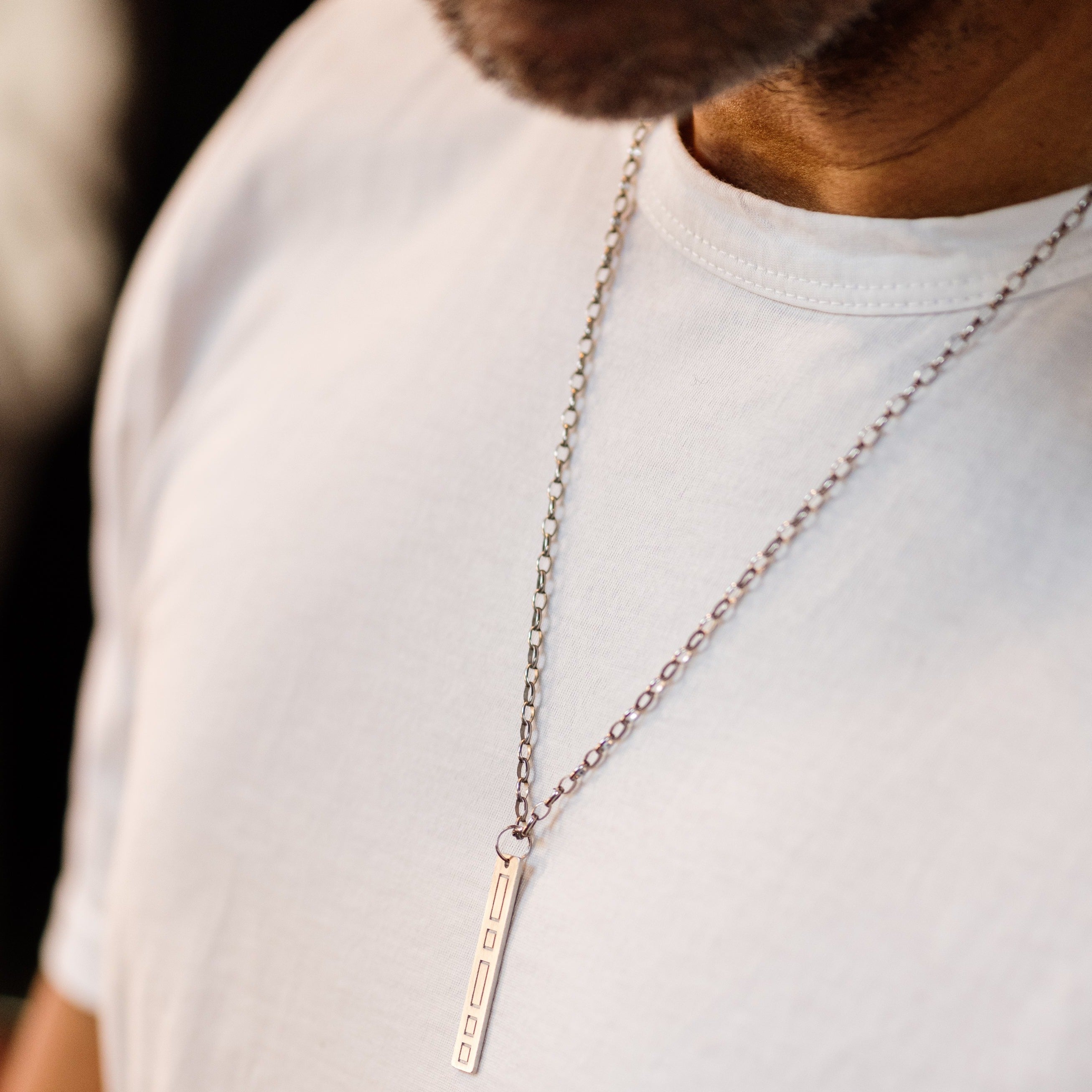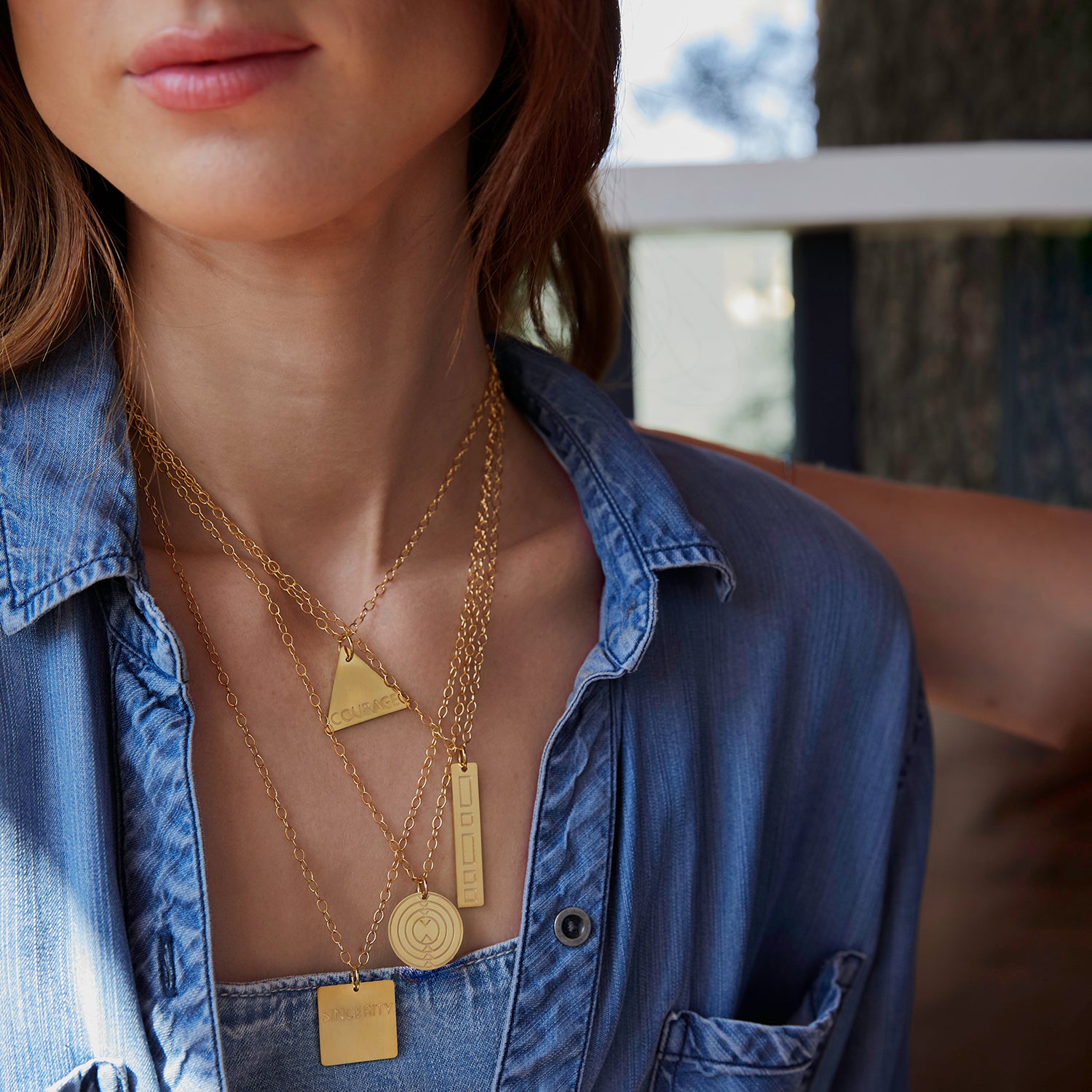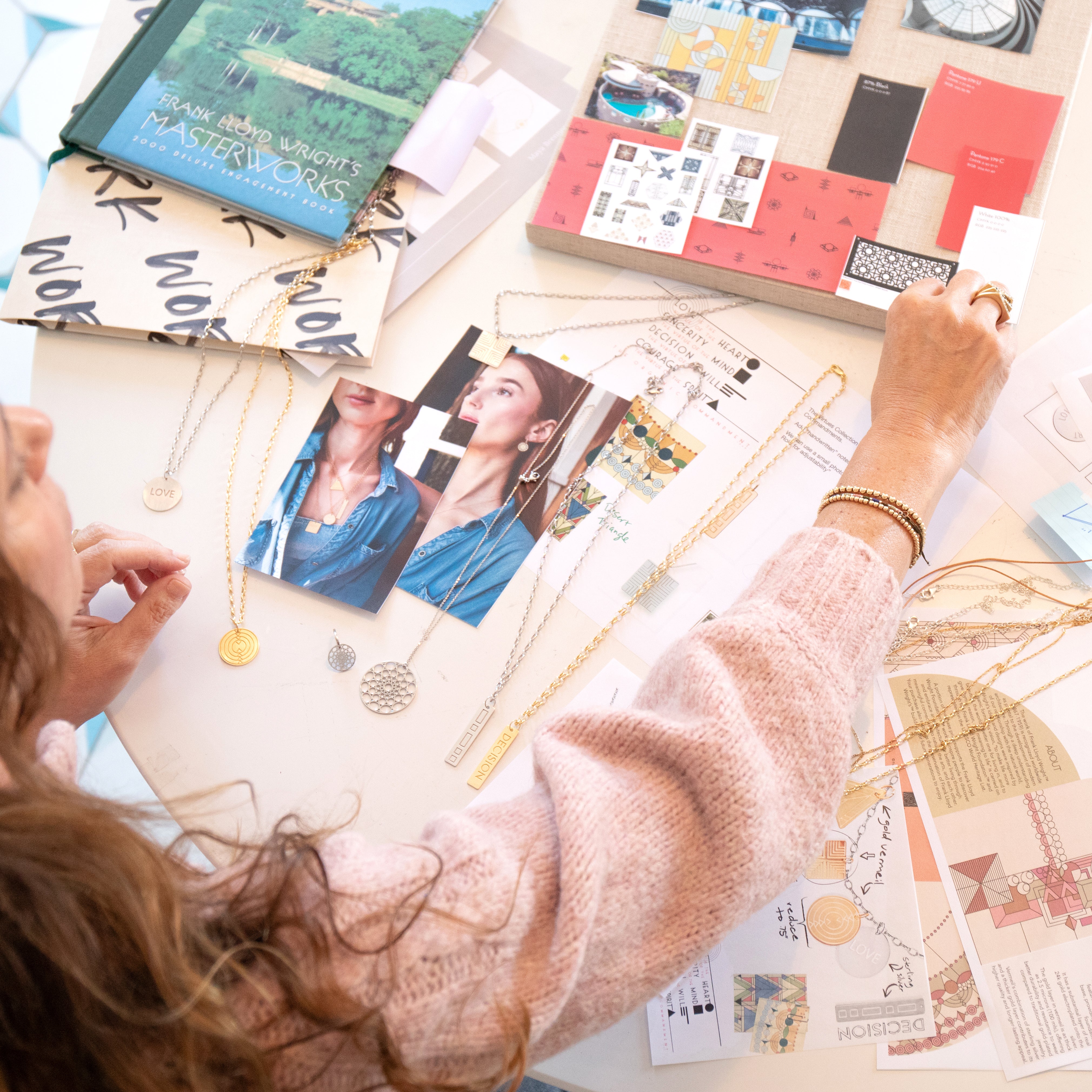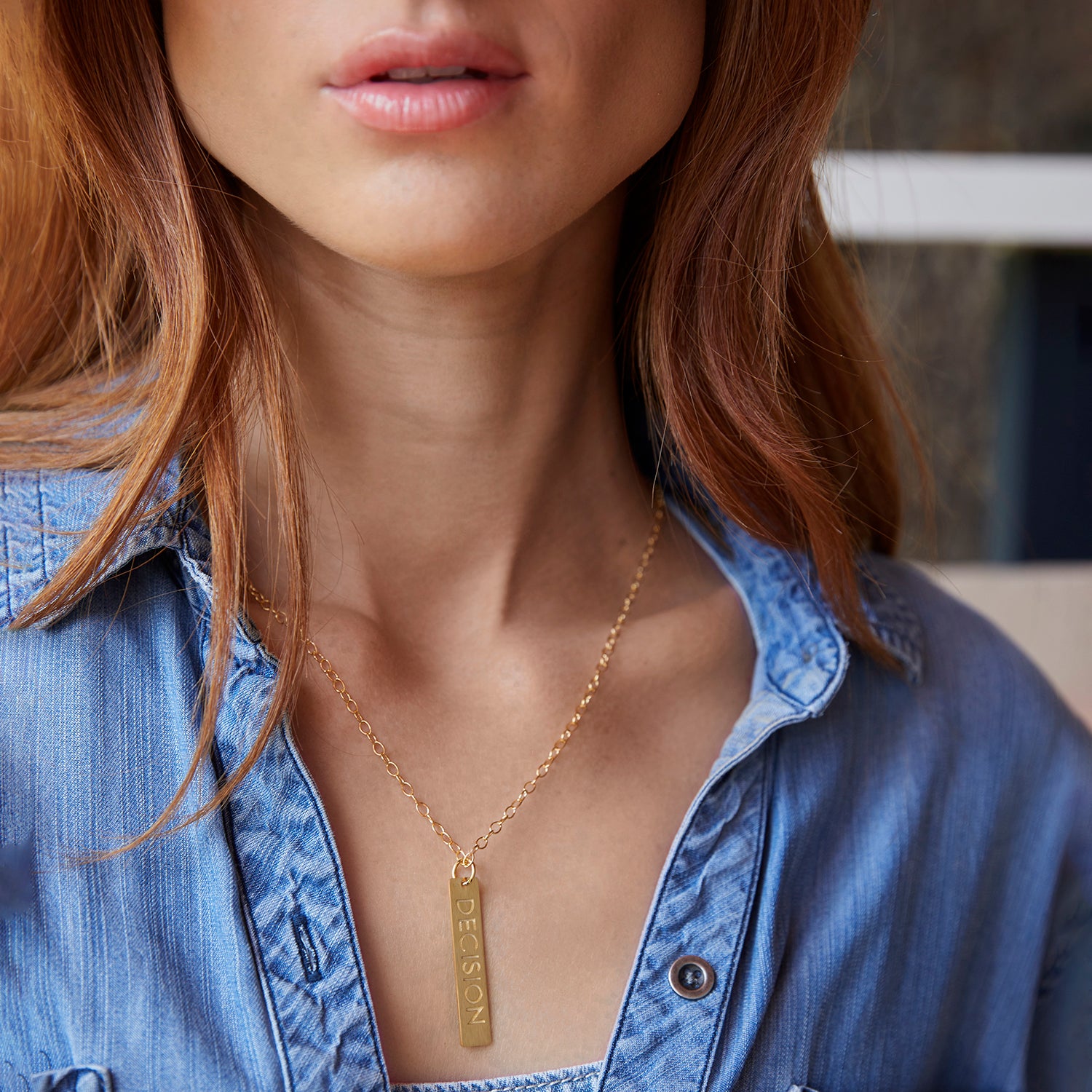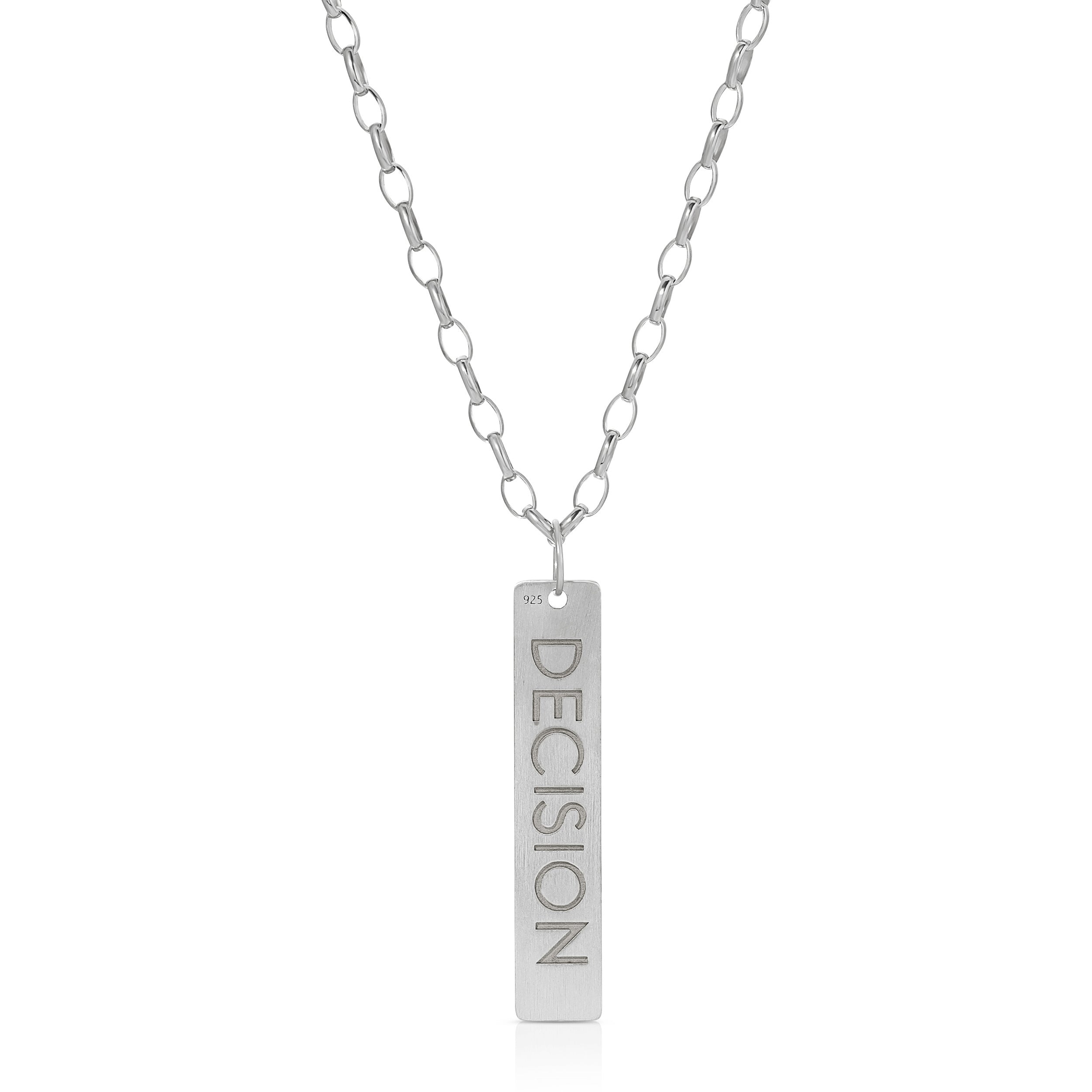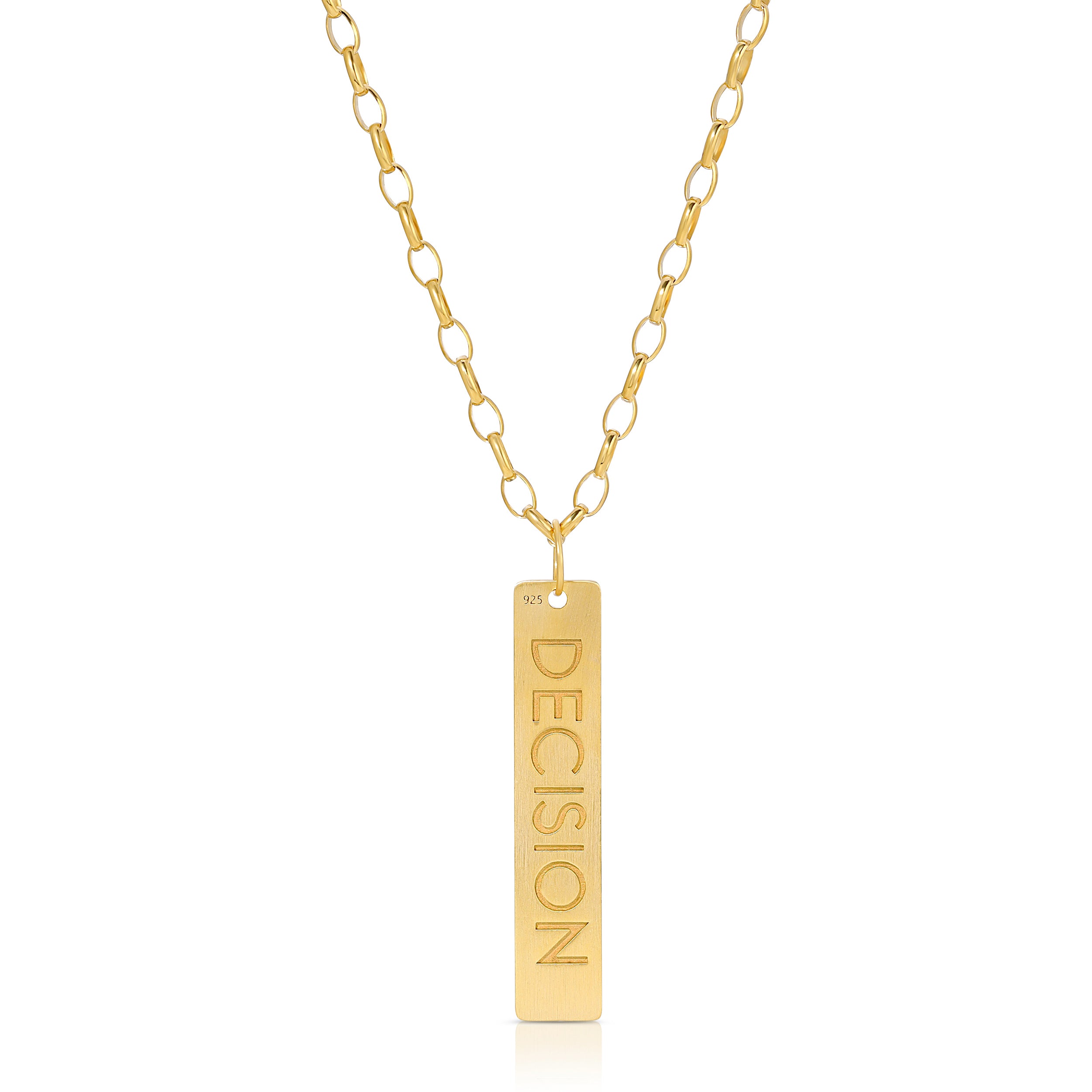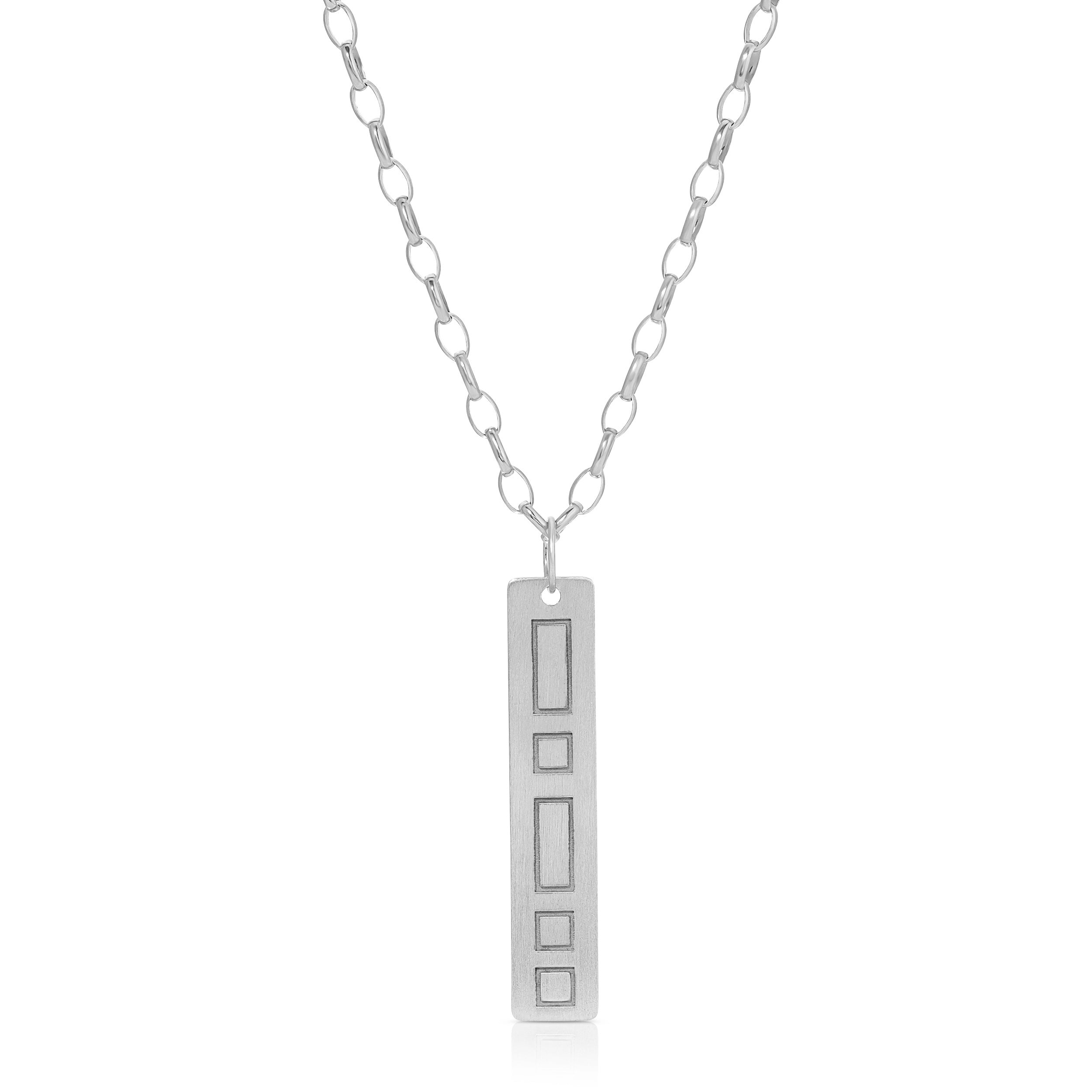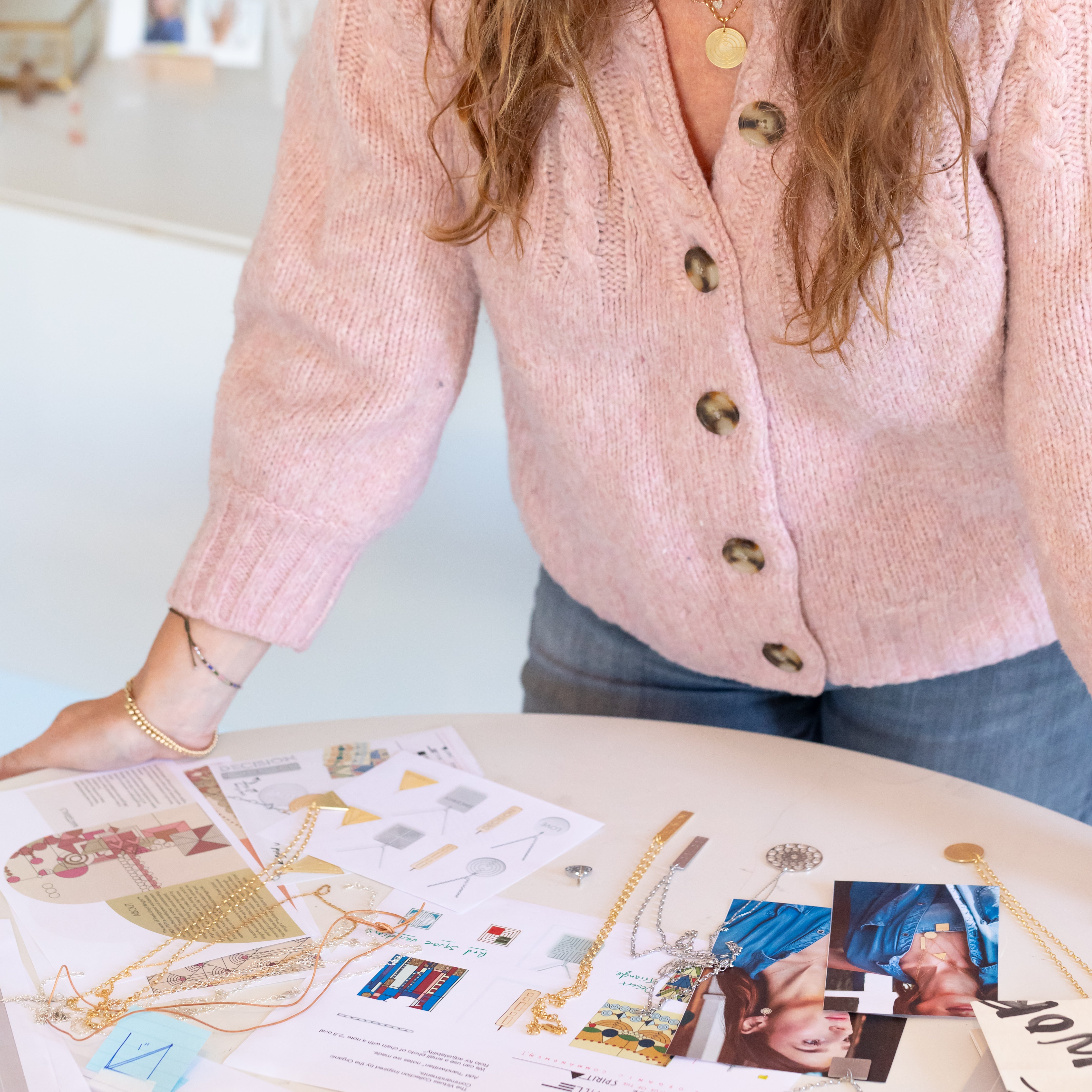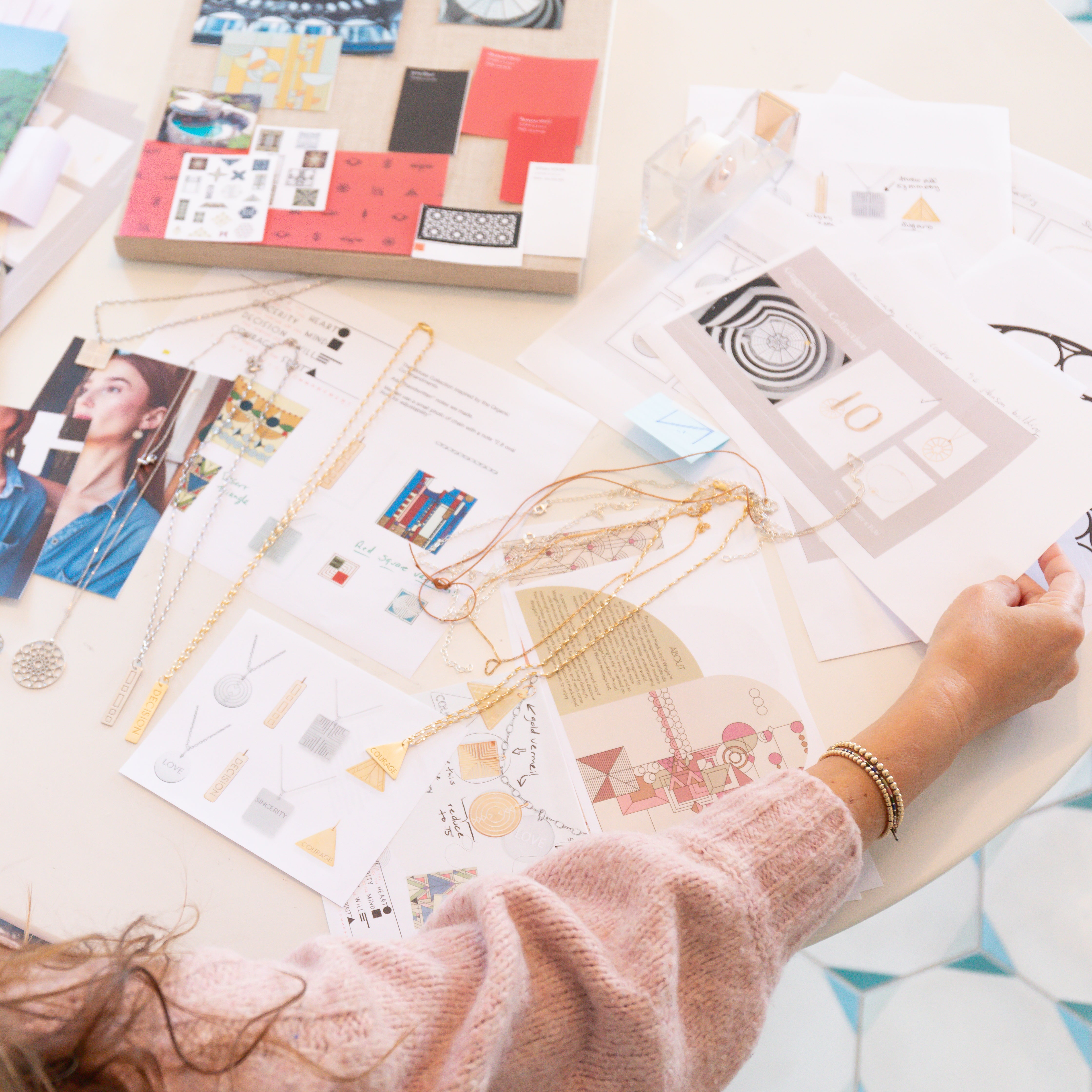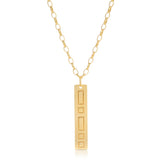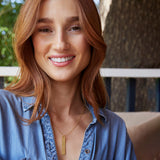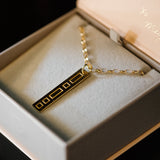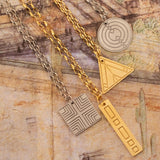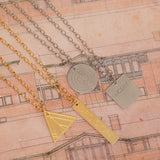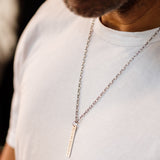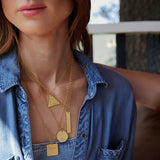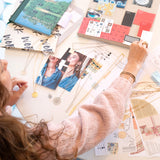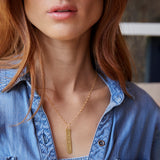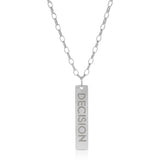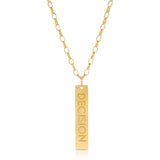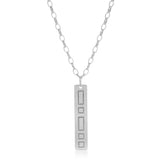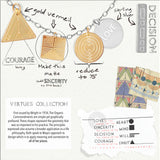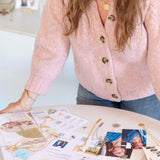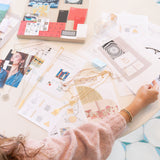 Virtues Pendant - Rectangle
In 1955, Frank Lloyd Wright began to license his works focusing on the expression of the integral relationships between the natural and the man-made, and between material and design. Almost 60 years later, Maya Brenner is honored to be tapped to lend her design aesthetic to this collection and introduce the magic of Wright to her customers.
First issued as a limited print run by Wright in 1934, The Organic Commandment is simple yet graphically profound. These shapes represent the foundational geometry that was so important to Wright's practice. The principles expressed also assume a broader application as a life philosophy. Both speak to Maya's approach to design-which is to apply meaning and connection to all of her pieces.
Details
Materials & Care
Shipping + Returns
Available in sterling silver or gold vermeil

Pendant measures 8 mm x 38 mm
2.75 mm 24" oval rolo chain 
Lobster clasp

Vermeil jewelry features a sterling silver base, providing a sturdy foundation. It has a substantial layer of real 24k gold electroplated onto the silver. The gold layer in vermeil is as thick as 2.5 microns (100 mls), offering better durability and resistance to wear compared to traditional gold-plated jewelry. Vermeil's combination of sterling silver and a thicker gold layer contributes to its higher quality and longer-lasting appeal.

Care for Sterling Silver & Vermeil: Remove jewelry before swimming, showering, exercising, or other activities that may expose it to moisture, chemicals, or sweat. Avoid applying lotions, perfumes, or skincare products directly onto jewelry. Store in a dry and clean place, and consider using tarnish-resistant jewelry boxes or pouches. Clean gently using mild soap and water and a soft cloth. Avoid abrasive materials that can damage the gold layer. As the old saying goes, "Jewelry should be the last thing you put on and the first thing you take off".

In stock necklaces ship within 2-3 business days. 
Unworn Virtues Pendants are eligible for return or exchange within 2 weeks of receipt.

---
Virtues Pendant - Rectangle