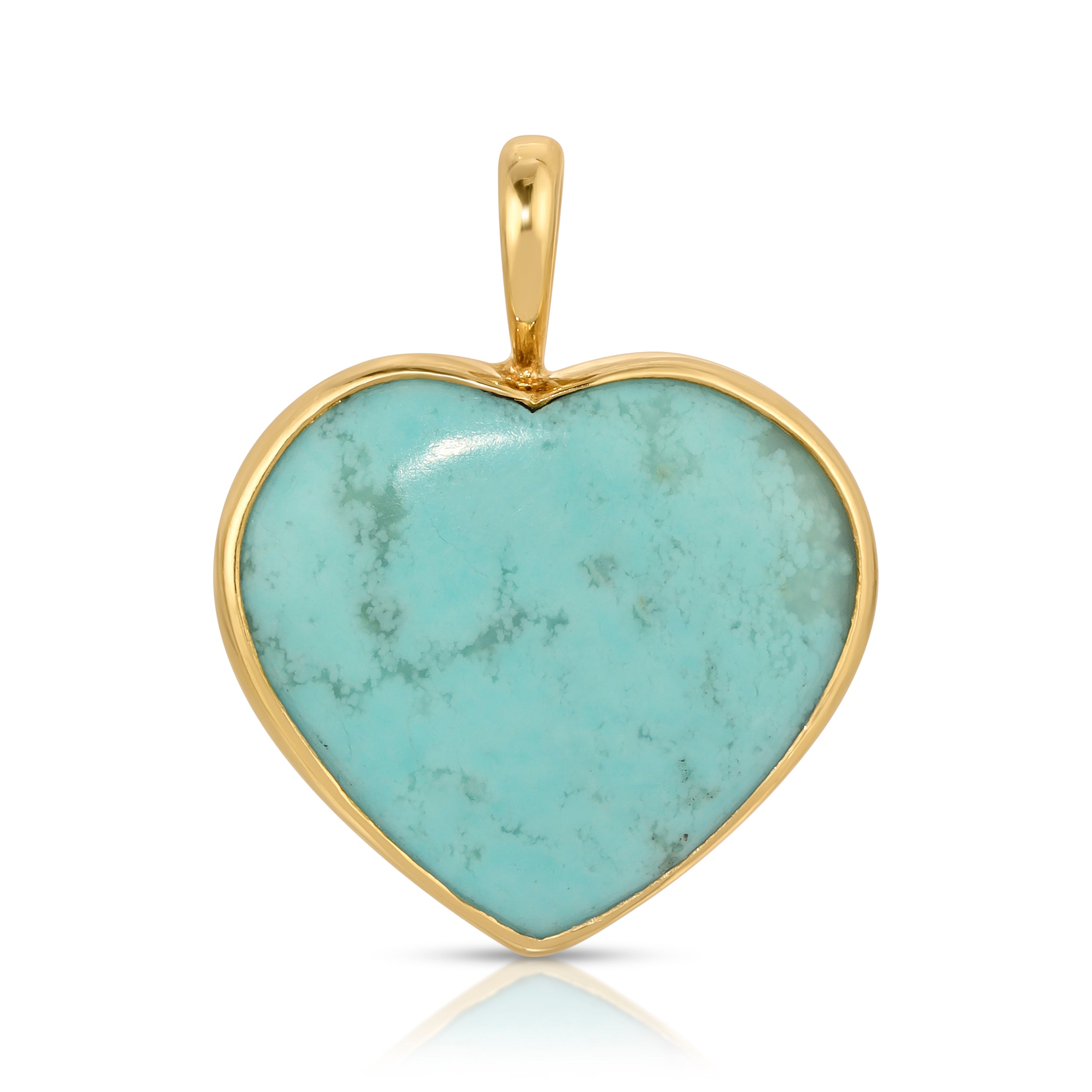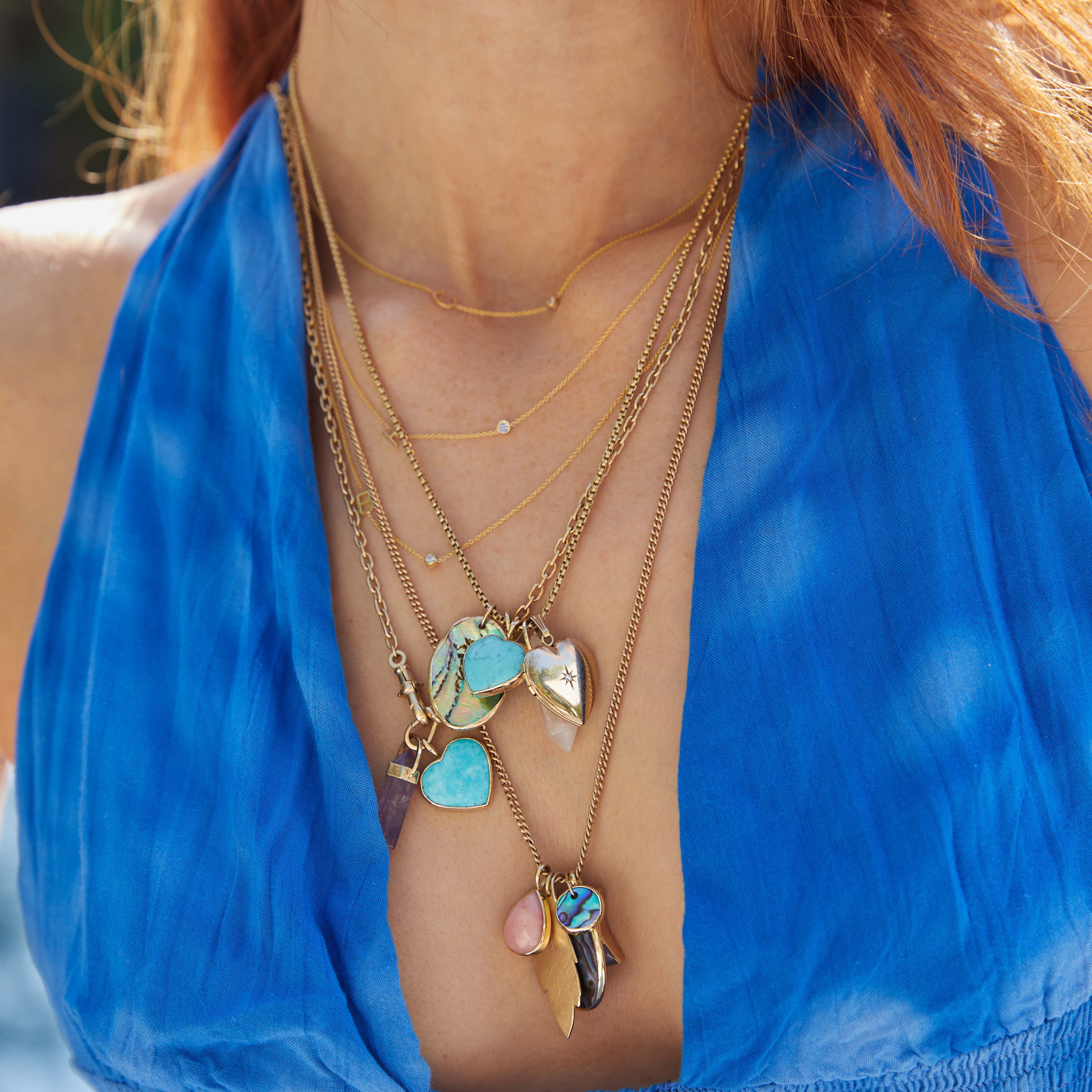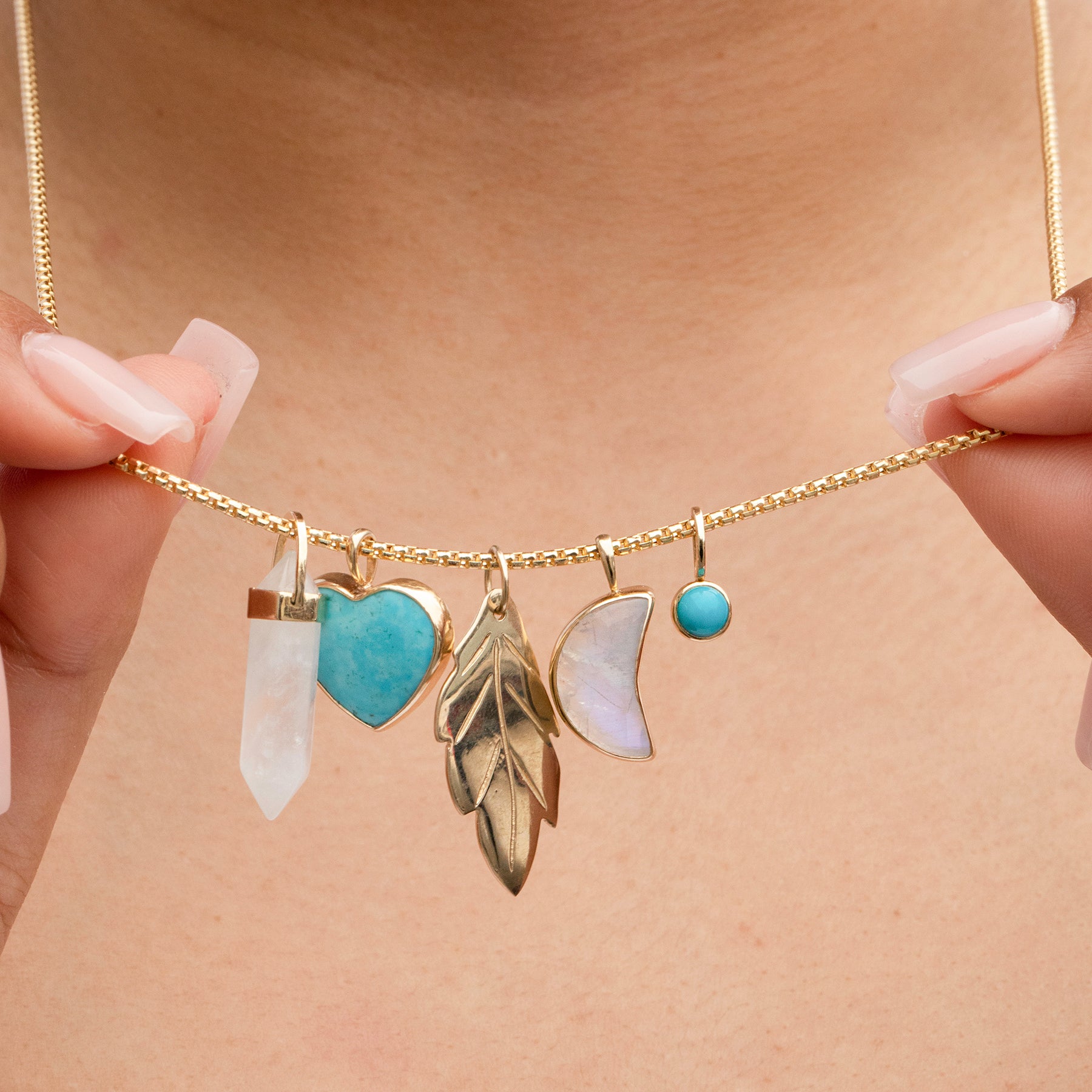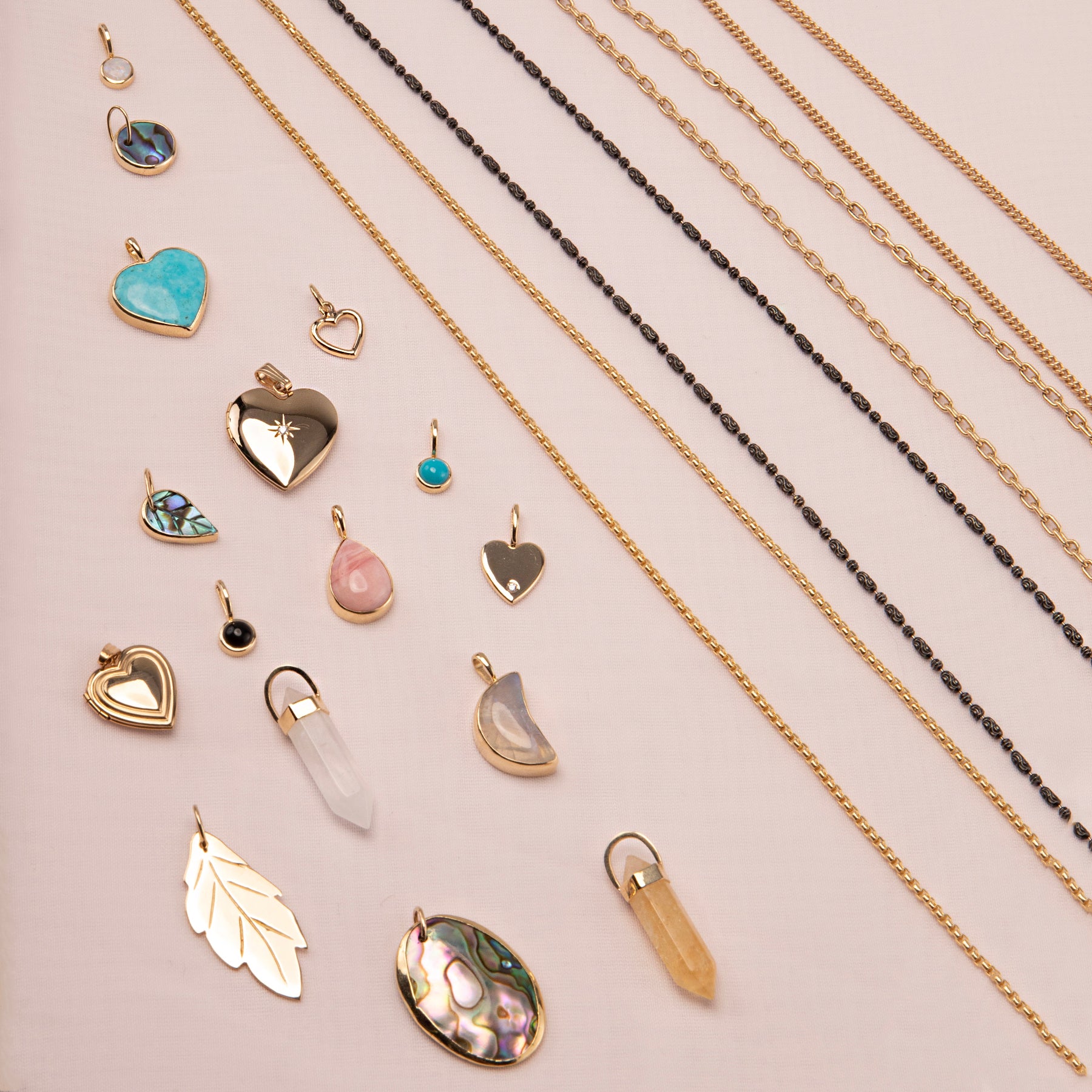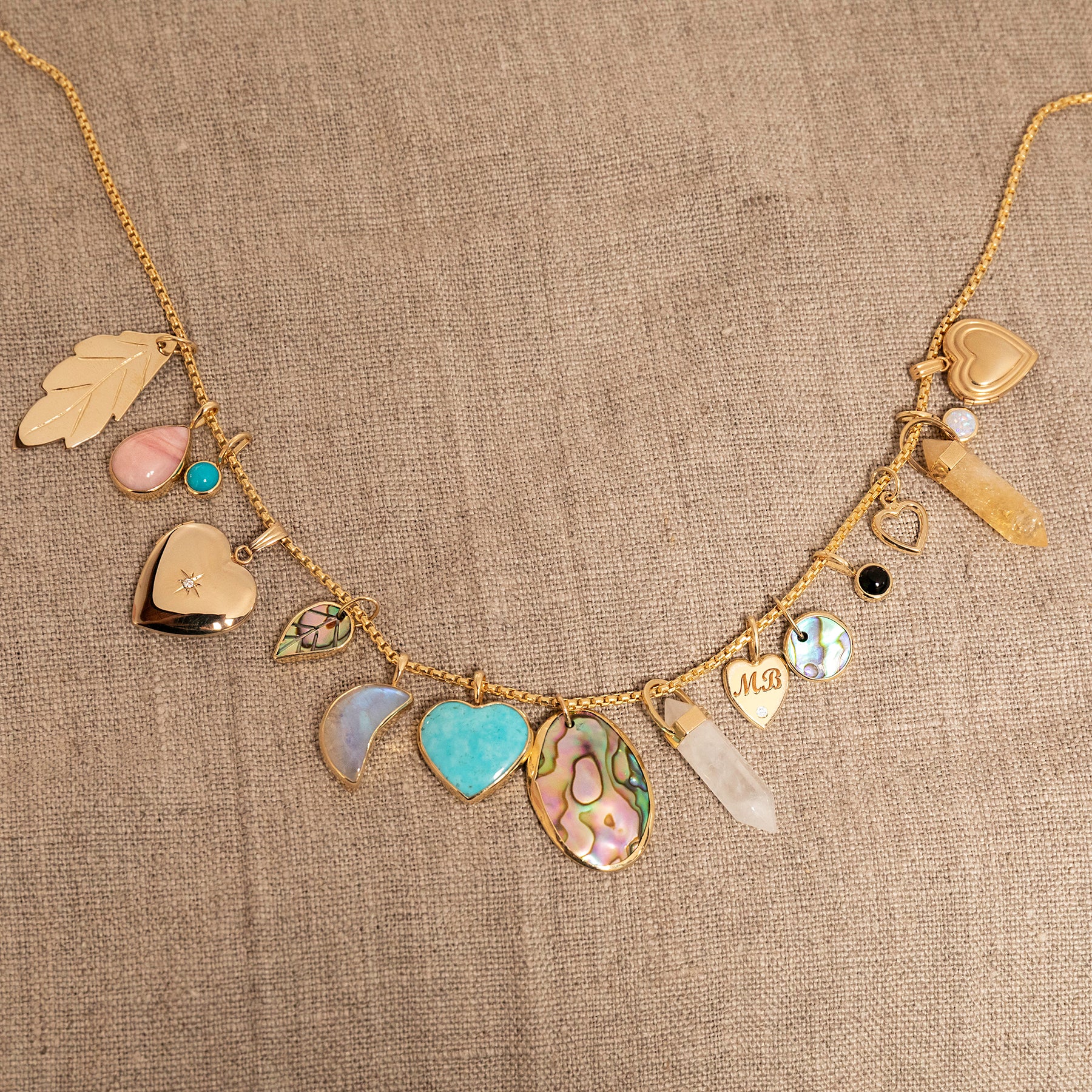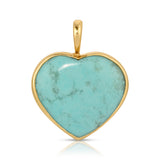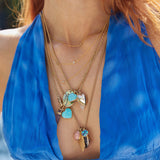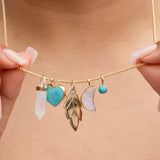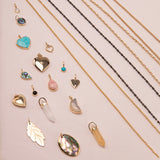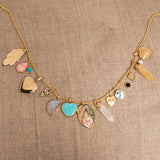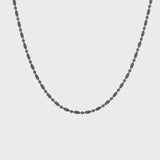 Inspired by Maya's love of travel and passion for collecting special trinkets, our Found Objects Collection is a true reflection of her unique style and adventurous spirit. This collection of curated classics are designed to be worn alone as a statement piece, or jumbled together on a chain for a whimsical, ecclectic look. Each charm is handmade meaning no two pieces will be exactly the same.
This handmade turquoise cabochon heart is approximately 16 x 20mm in size and is wrapped in a 14k gold bezel. The natural turquoise stone is carefully cut and polished, resulting in slight variations in color and texture. Due to its handmade nature charms will vary in size.
Maya's Inspiration: I'm a sucker for anything turquoise and gold! It feels so rich and luxe that it instantly transports me to vacation mode. Reminds me of the turquoise waters in some of the beautiful places I've loved to visit such as Bermuda, Lake Como and Greece.
Details
Shipping & Returns


• Handmade in Los Angeles
• Natural turquoise wrapped in a 14k bezel
• Approximately 16 x 20mm (size will vary due to handmade nature)
• Cabochon is a gem that is polished but not faceted
Ships within 1-2 weeks
Unworn Turquoise Heart Charms are eligible for return within 2 weeks of receipt.
---