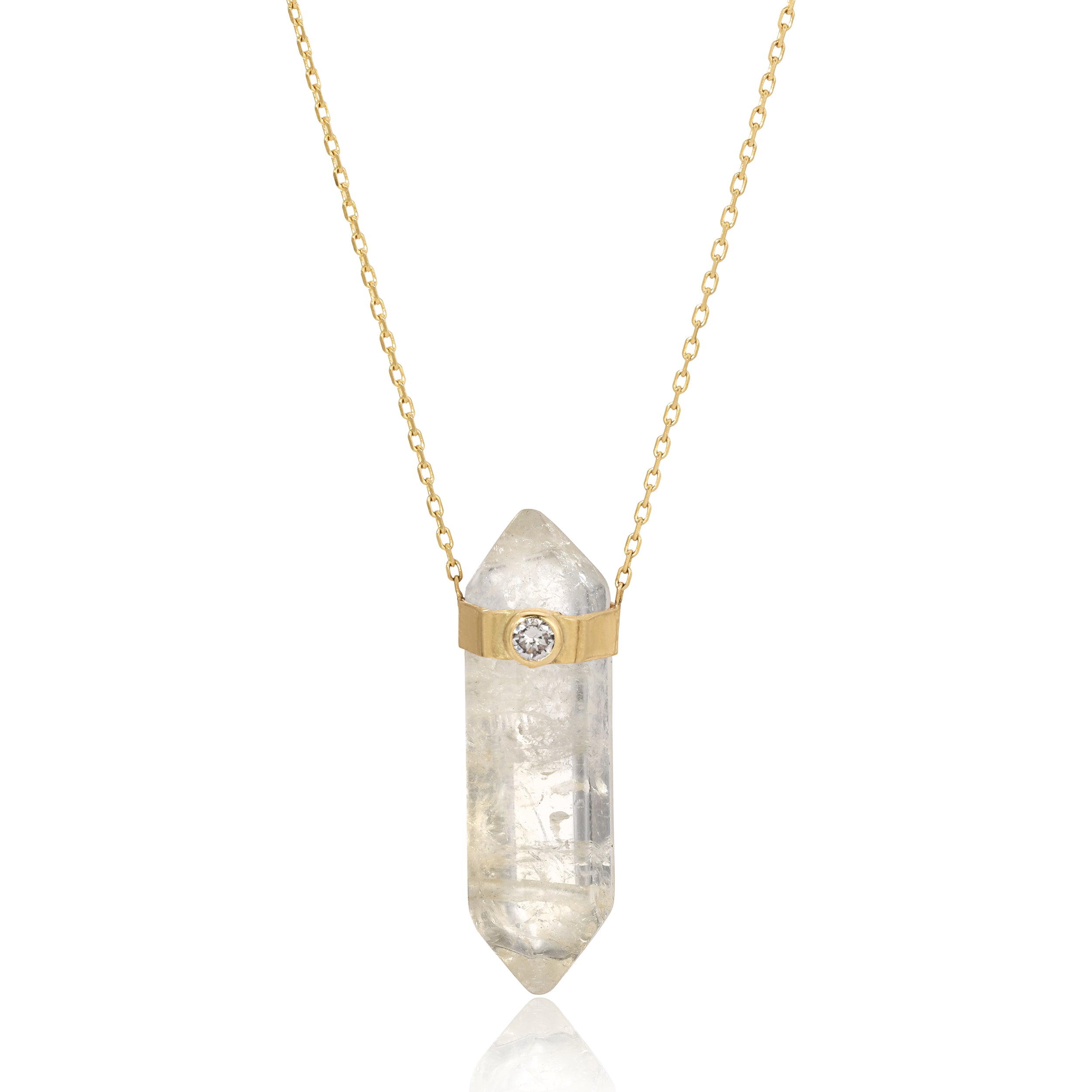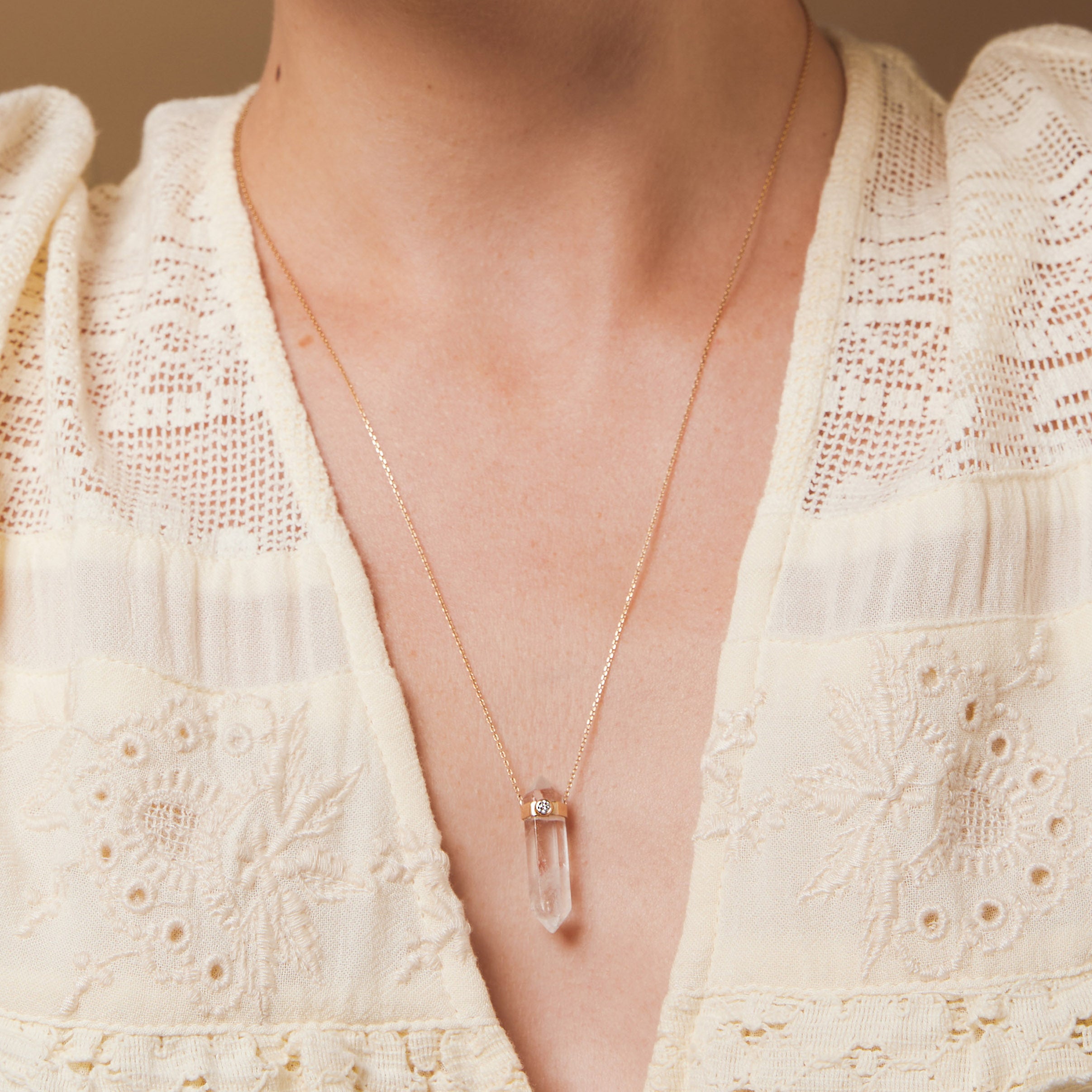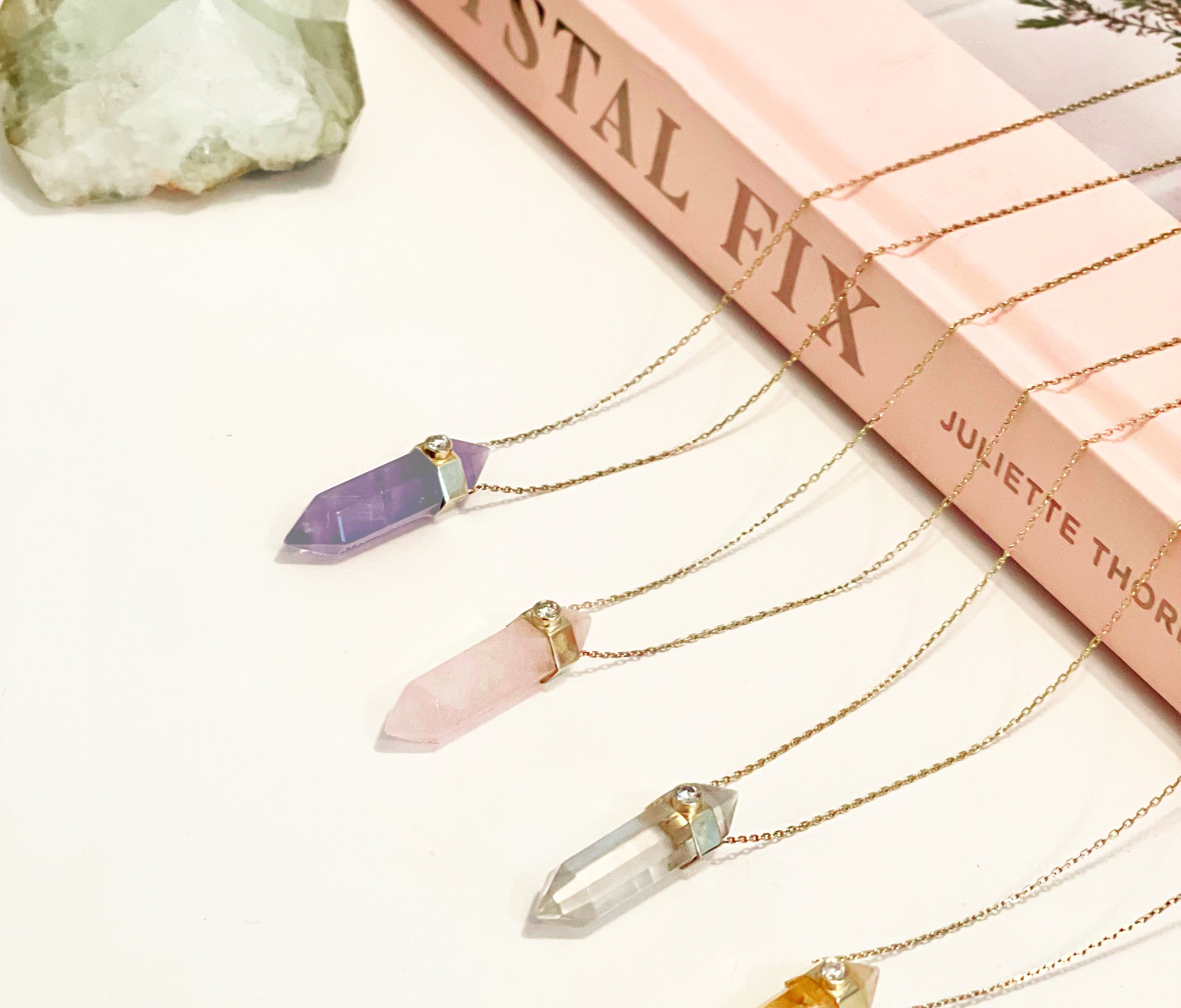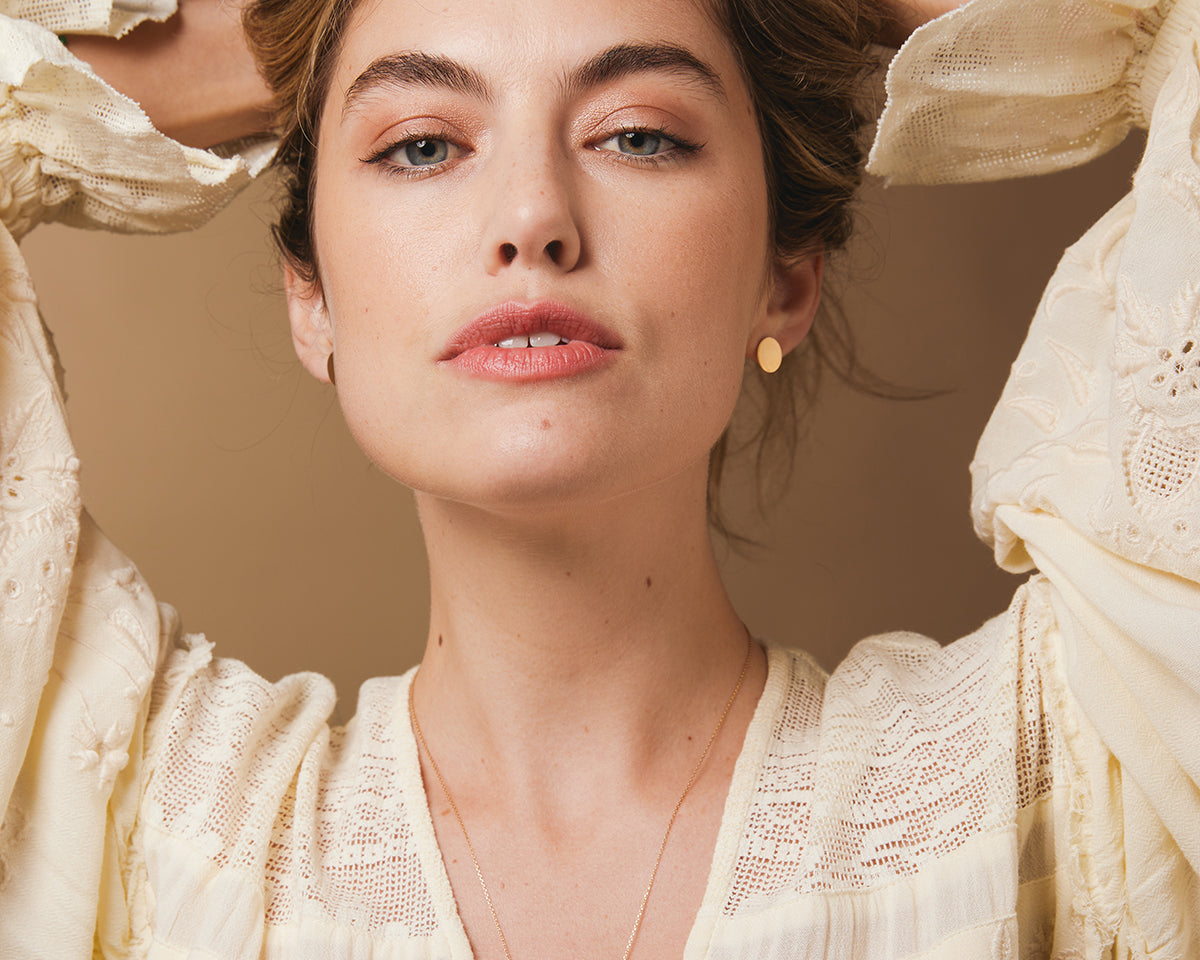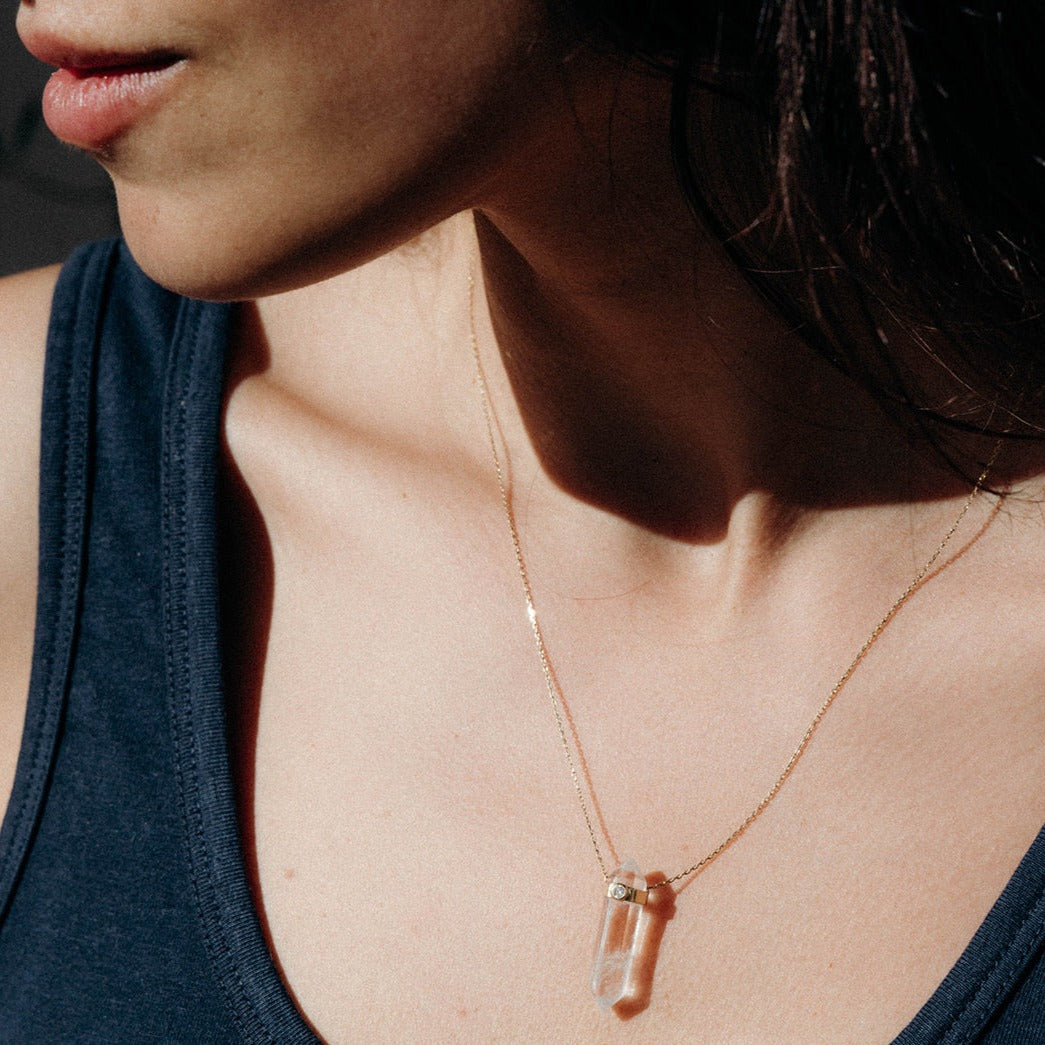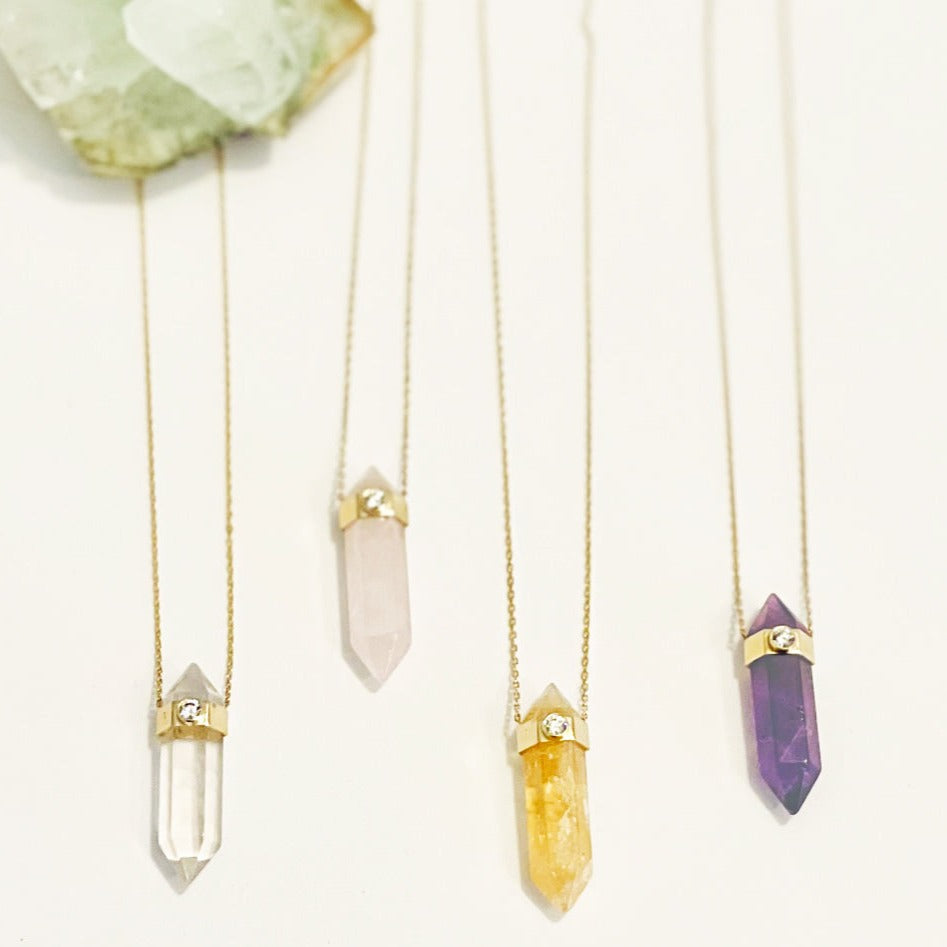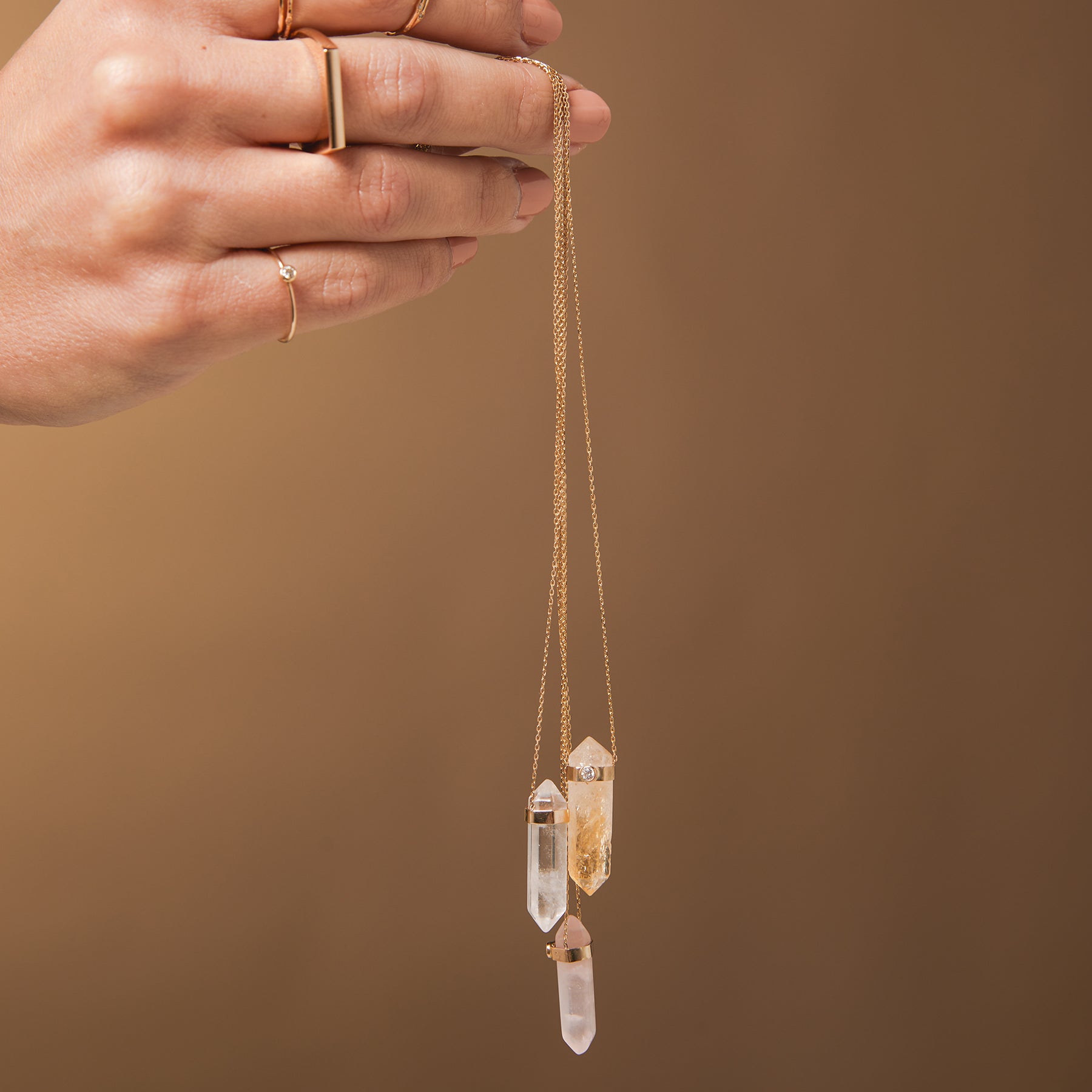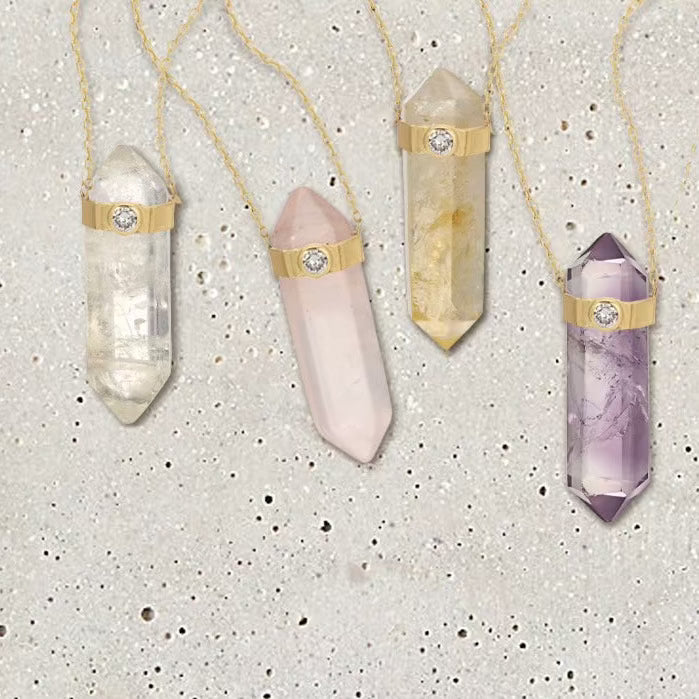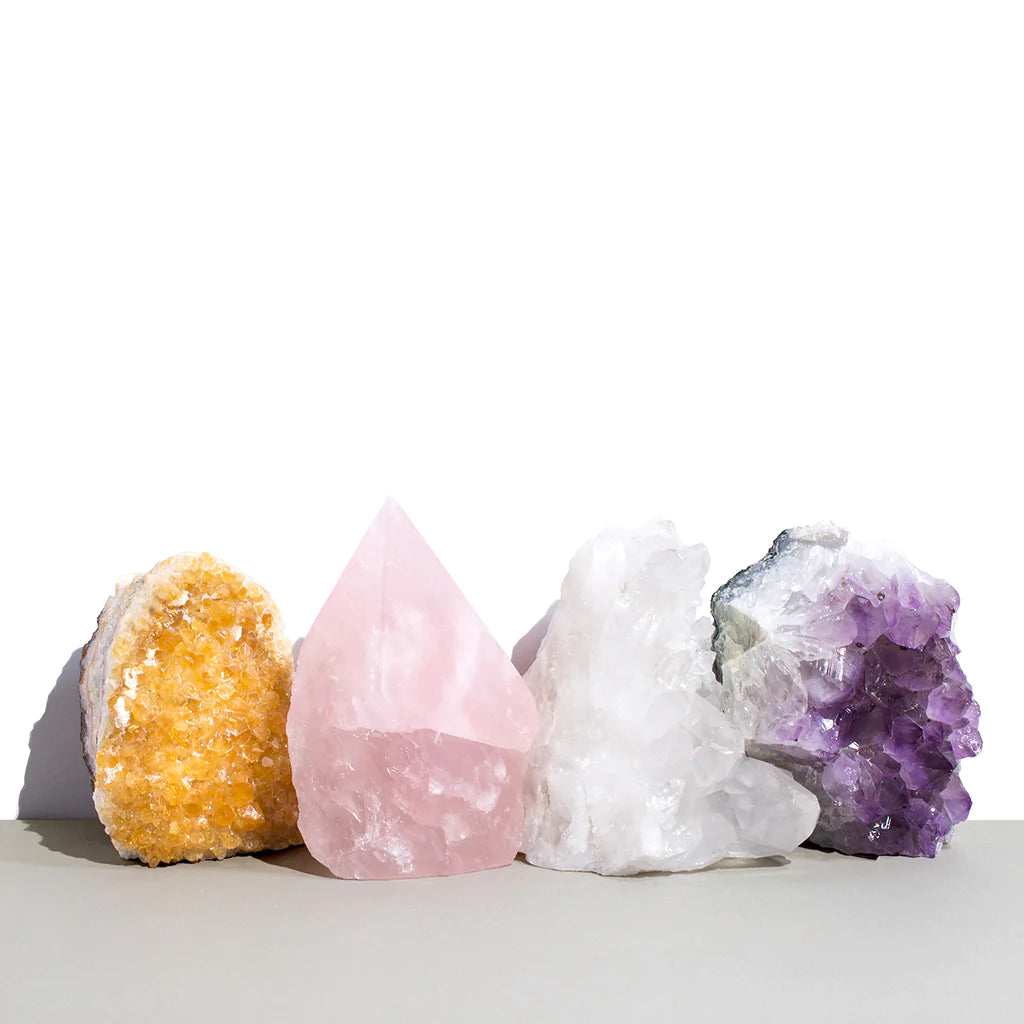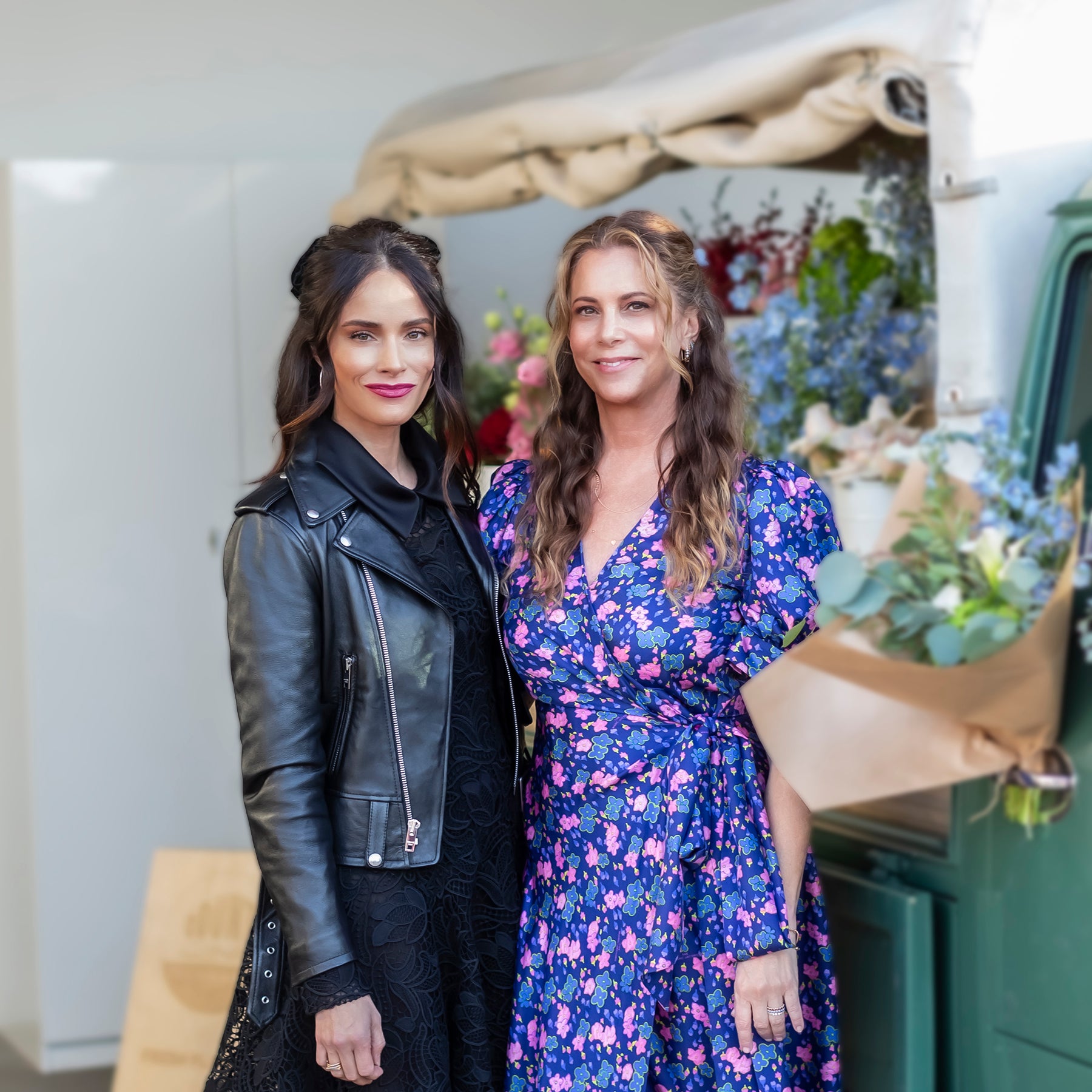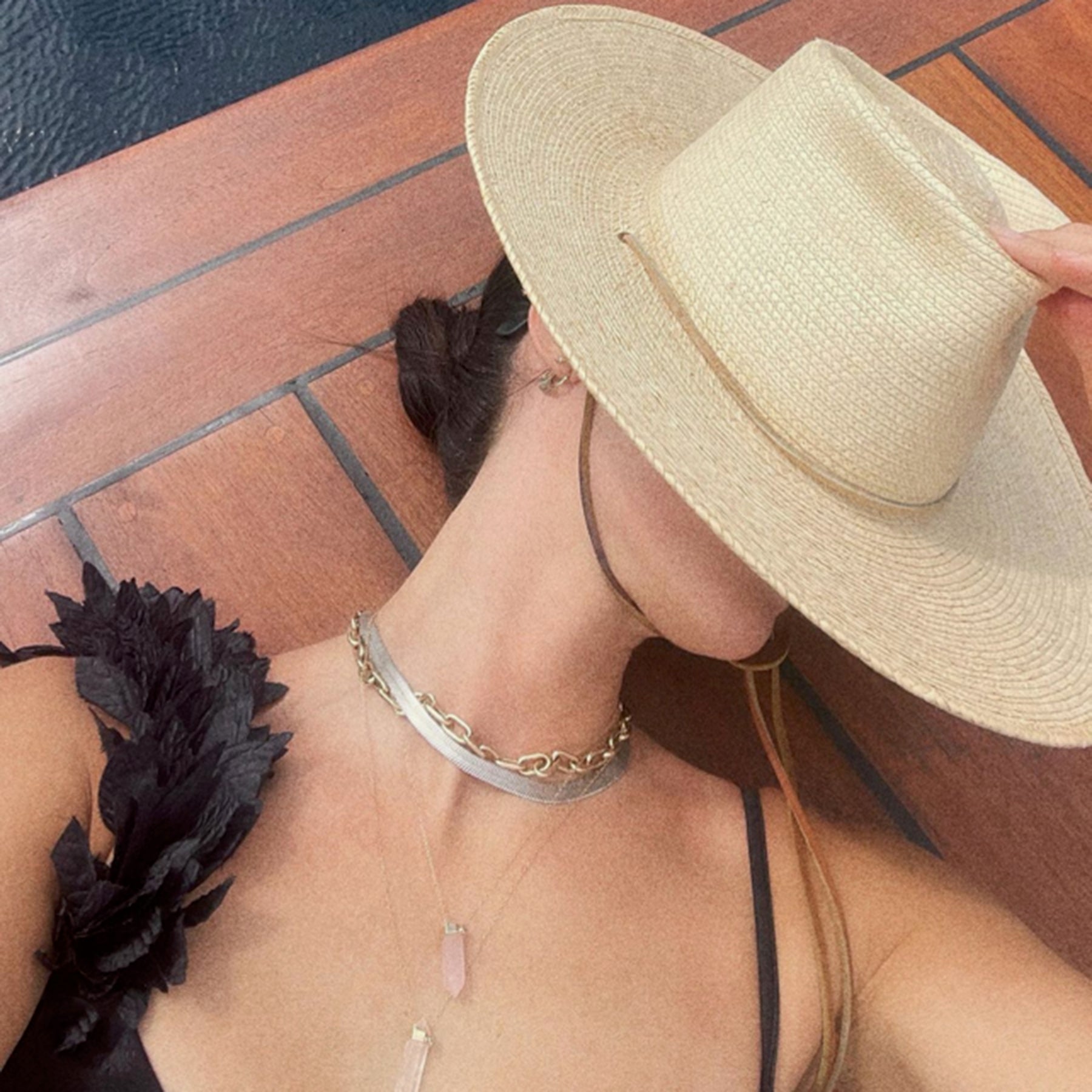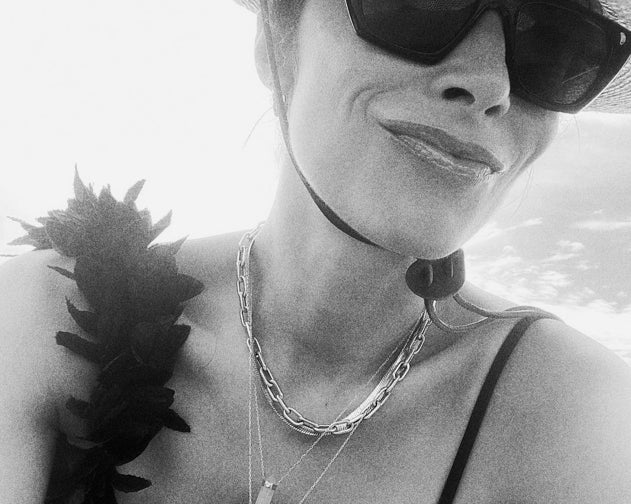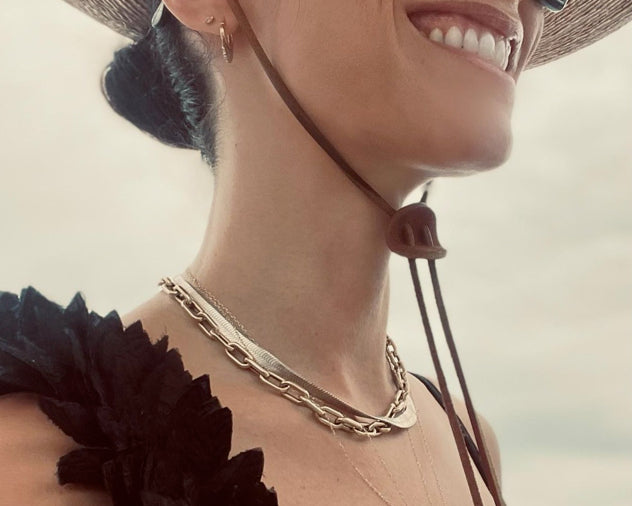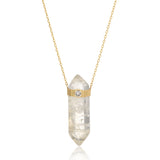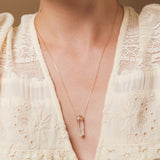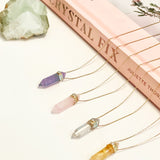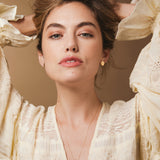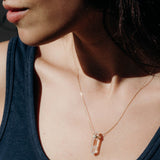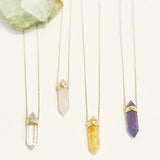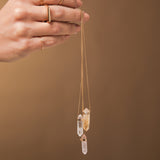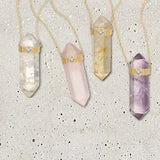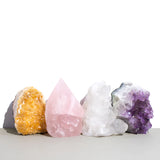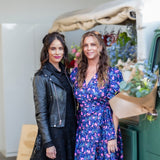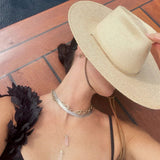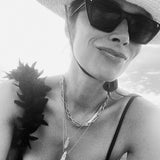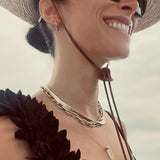 The Clarity Retreat Necklace
In stock Necklaces ship by

Made-to-Order Necklaces ship by
Made in collaboration with Abigail Spencer, The Clarity Retreat Necklace is just the thing to help you see your way through any challenges. Made with a hand-cut clear quartz, this crystal is regarded as the most powerful energy amplifier on the planet! It's meant to help you manifest what you want in life and let go of anything that's not working. A subtle wearable crystal piece to protect your peace…so every day can be your retreat.
The hand-cut crystal point is wrapped in a 14k gold band with 2.5 mm diamond. The 20" diamond-cut chain has an additional jump ring at 18" for alternate length options.
rəˈtrēt/ the state of being in a quiet or secluded place in which one can rest and relax.
Details
14k Yellow gold
2.5 mm diamond with 3 mm bezel
Hand-cut citrine measures approximately 26 x 7 mm
20" diamond cut chain with additional jump ring at 18"

 

Due to the unique nature of hand cut crystals there could be some slight variations in color and may not look exactly as image shown here.
Shipping & Returns
 About this Collaboration
In stock Retreat Necklaces ship within 3 business days

Made-to-Order Retreat Necklaces ship within 2-3 weeks
Unworn The Happiness Retreat Necklaces are eligible for return within 2 weeks of receipt.

 
ABIGAIL SPENCER AND MAYA BRENNER: FRIENDS, MOTHERS, ARTISTS
Abigail Spencer and jewelry designer Maya Brenner have been friends for over ten years and share a similar spiritual journey as women, artists and mothers.
As we continue to grow and evolve and search for meaning and connection…we wanted to bring you something truly unique.

---
The Clarity Retreat Necklace