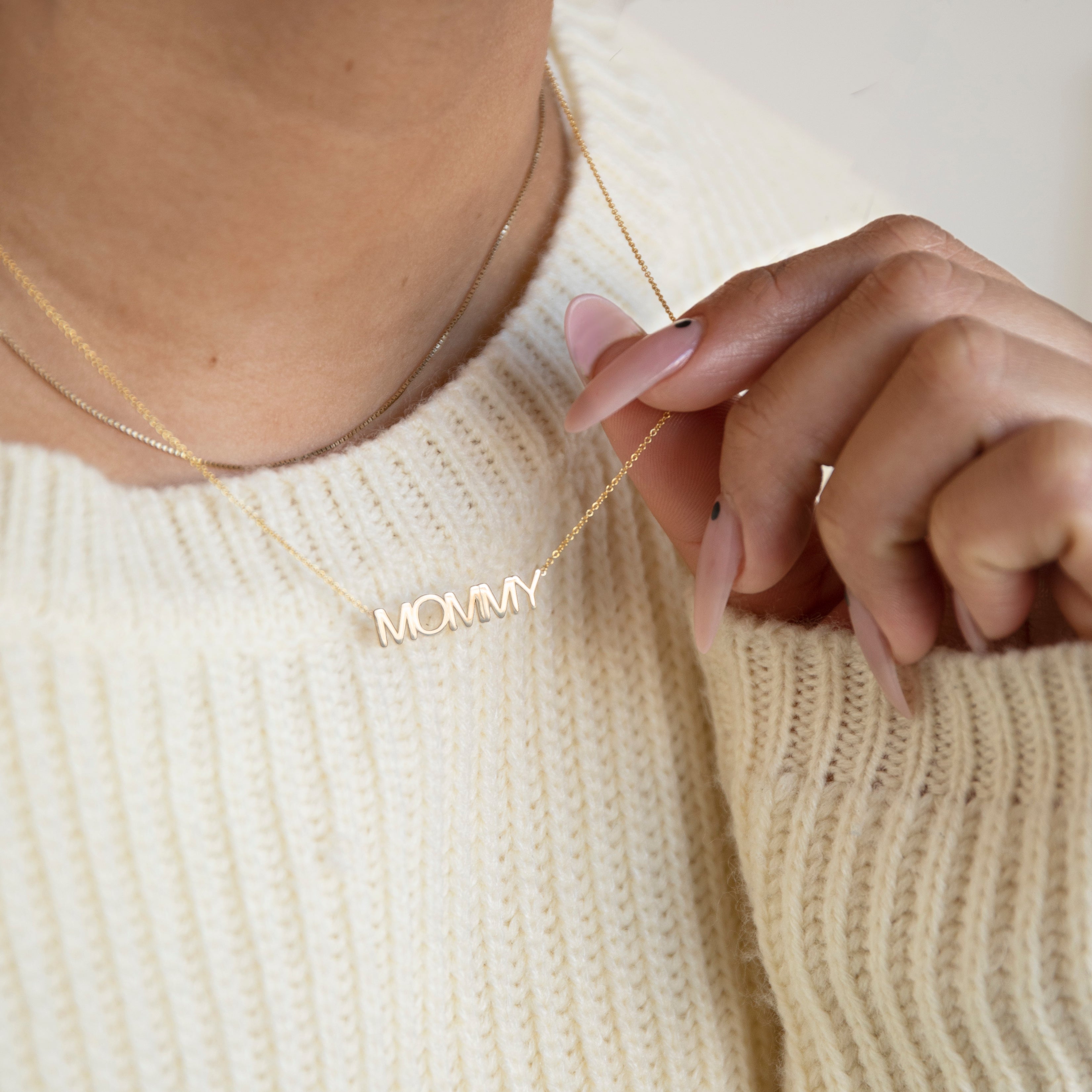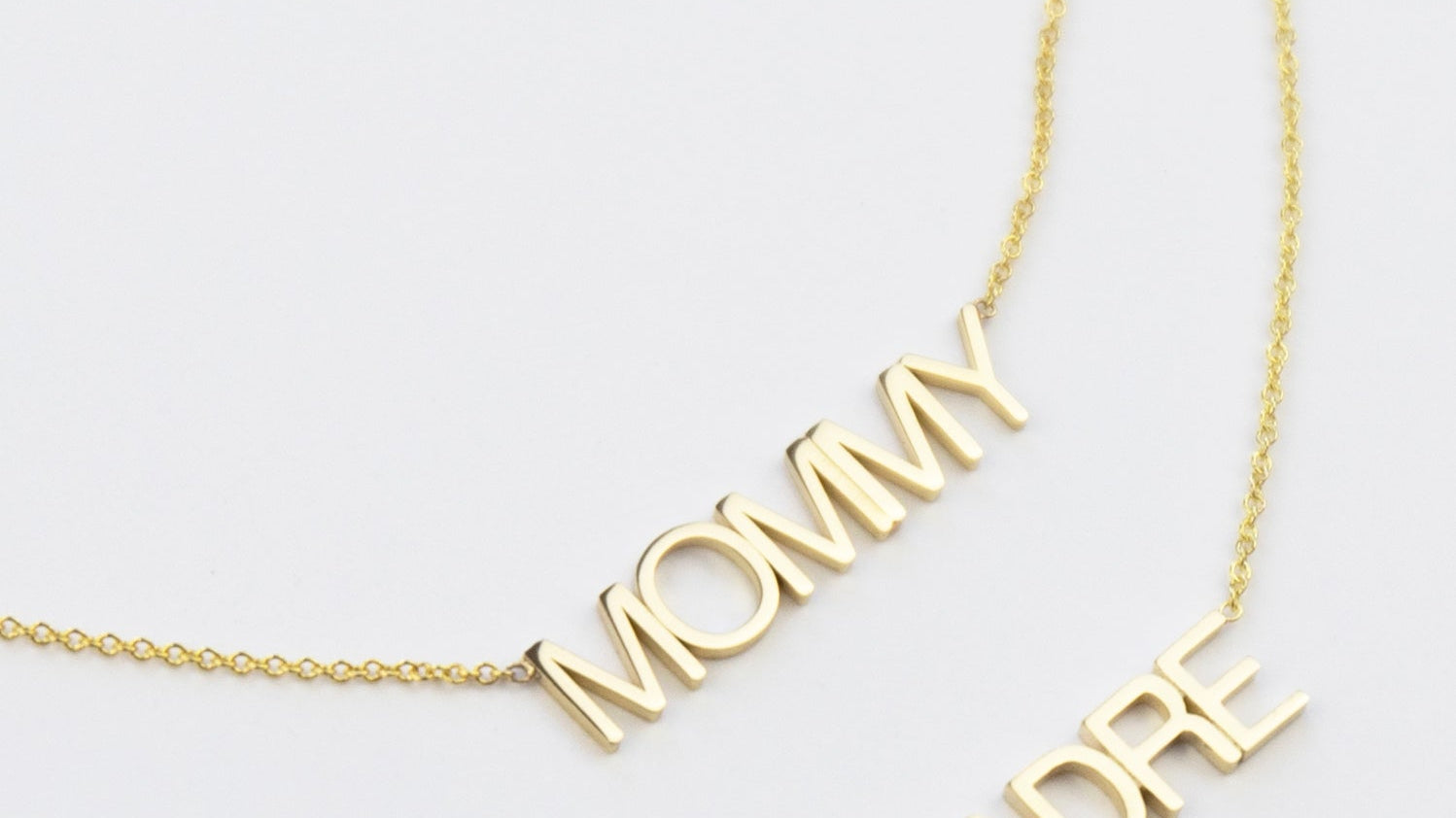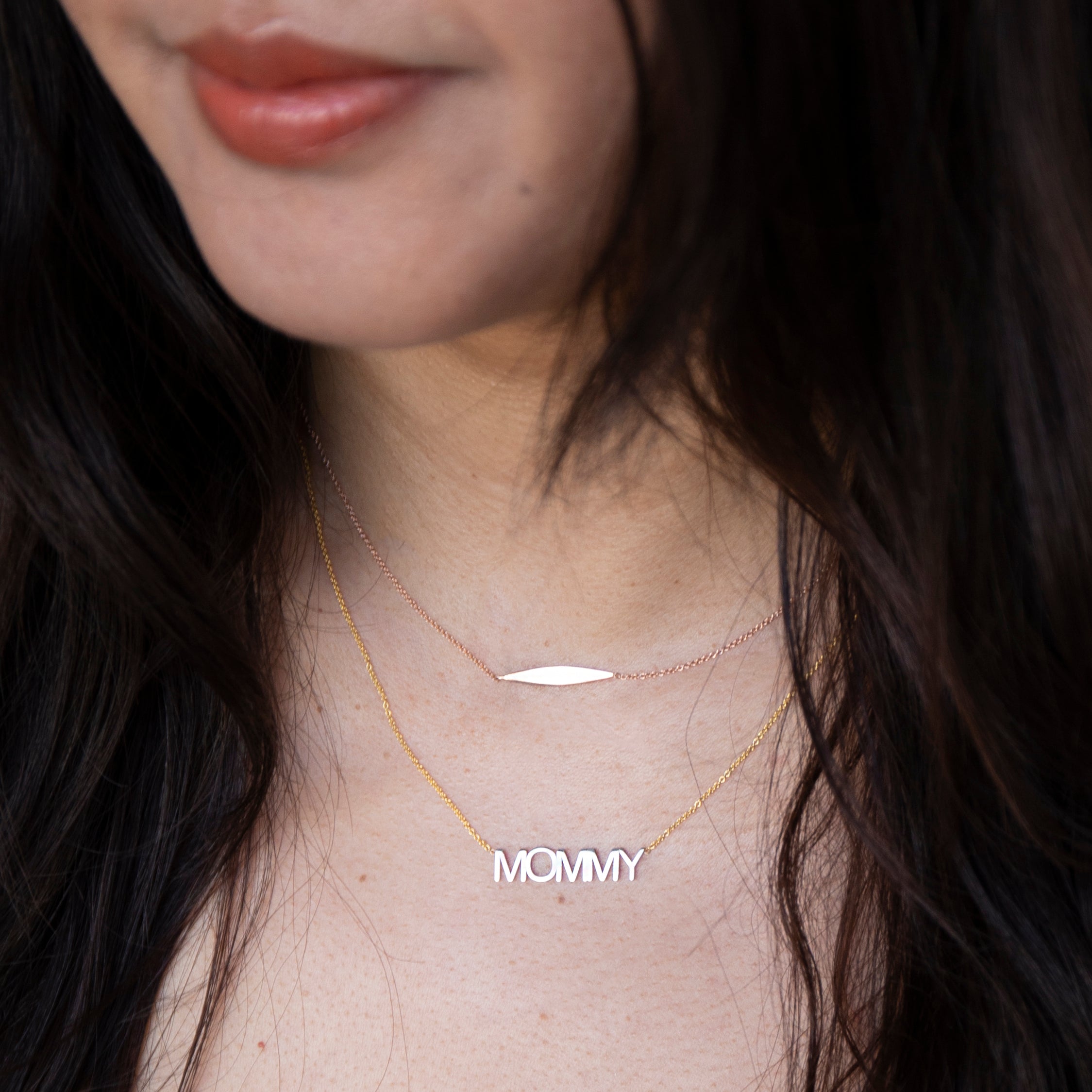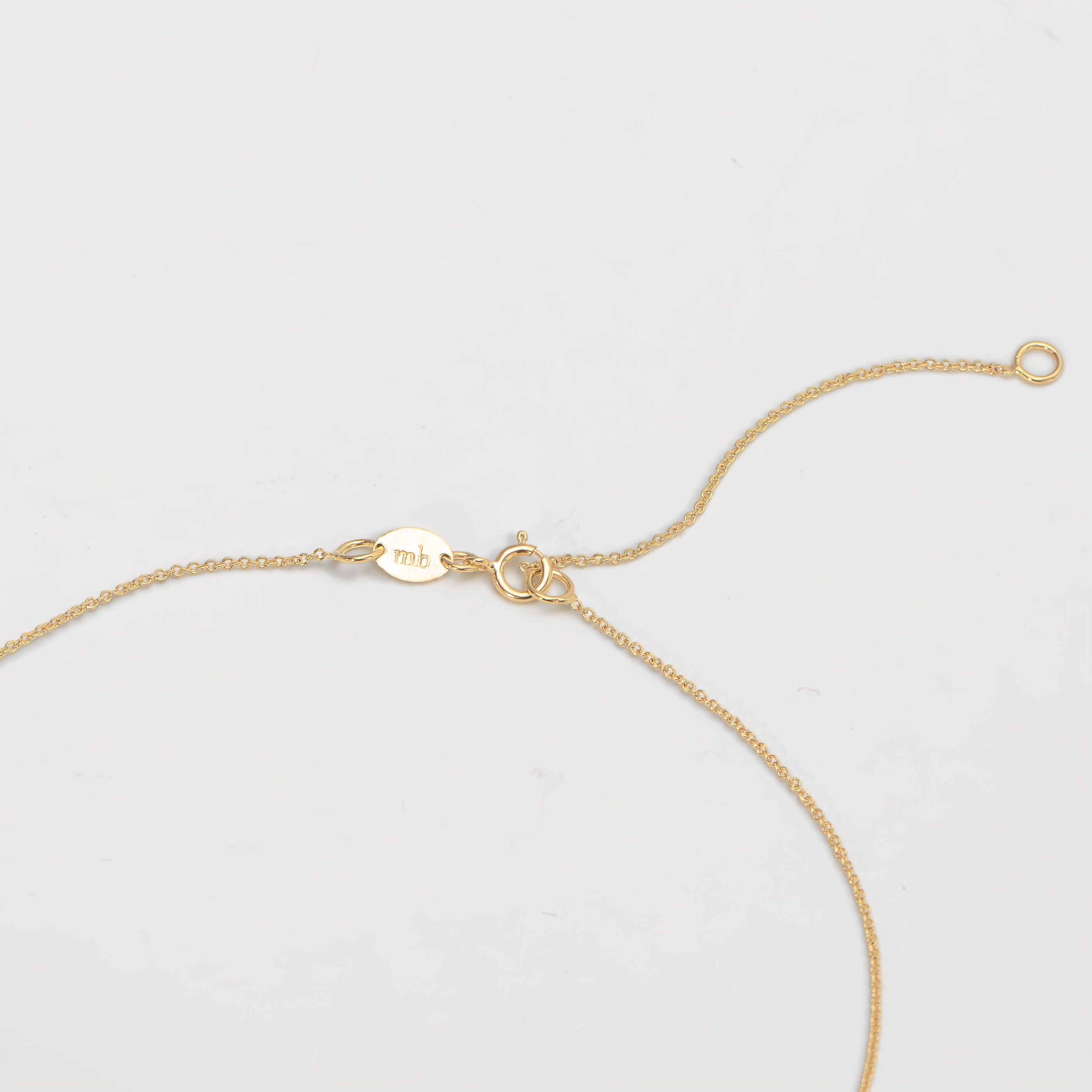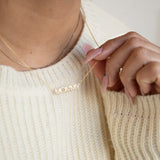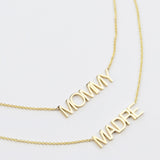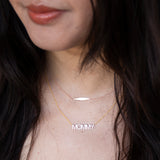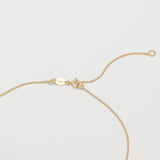 In stock Necklaces ship by

Made-to-Order Necklaces ship by
16-18" Standard Chain - IN STOCK
16-18" Standard Chain - IN STOCK
18-20" Standard Chain - IN STOCK
16-18" Beaded Chain - IN STOCK
18-20" Beaded Chain - IN STOCK
The Mommy Necklace or
"what your favorite people call you" necklace.
Choose between our Signature Cable Chain for a dainty look or Bead Chain for a chic tangle free style. The adjustable clasp gives you two length options for the ultimate layering experience.
14K Gold
Pendant is .25" high and 1" in length
Please allow 1-2 weeks for processing*
*Even though pretty things take time, our Word Plates are so popular that we often keep them in stock. E-mail us at info@mayabrenner.com to see if your's is ready to ship.
MAYA'S STYLE TIP:
"Already own a letter necklace and want to layer? Definitely opt for the bead chain as it's less likely to tangle with cable chain."
---