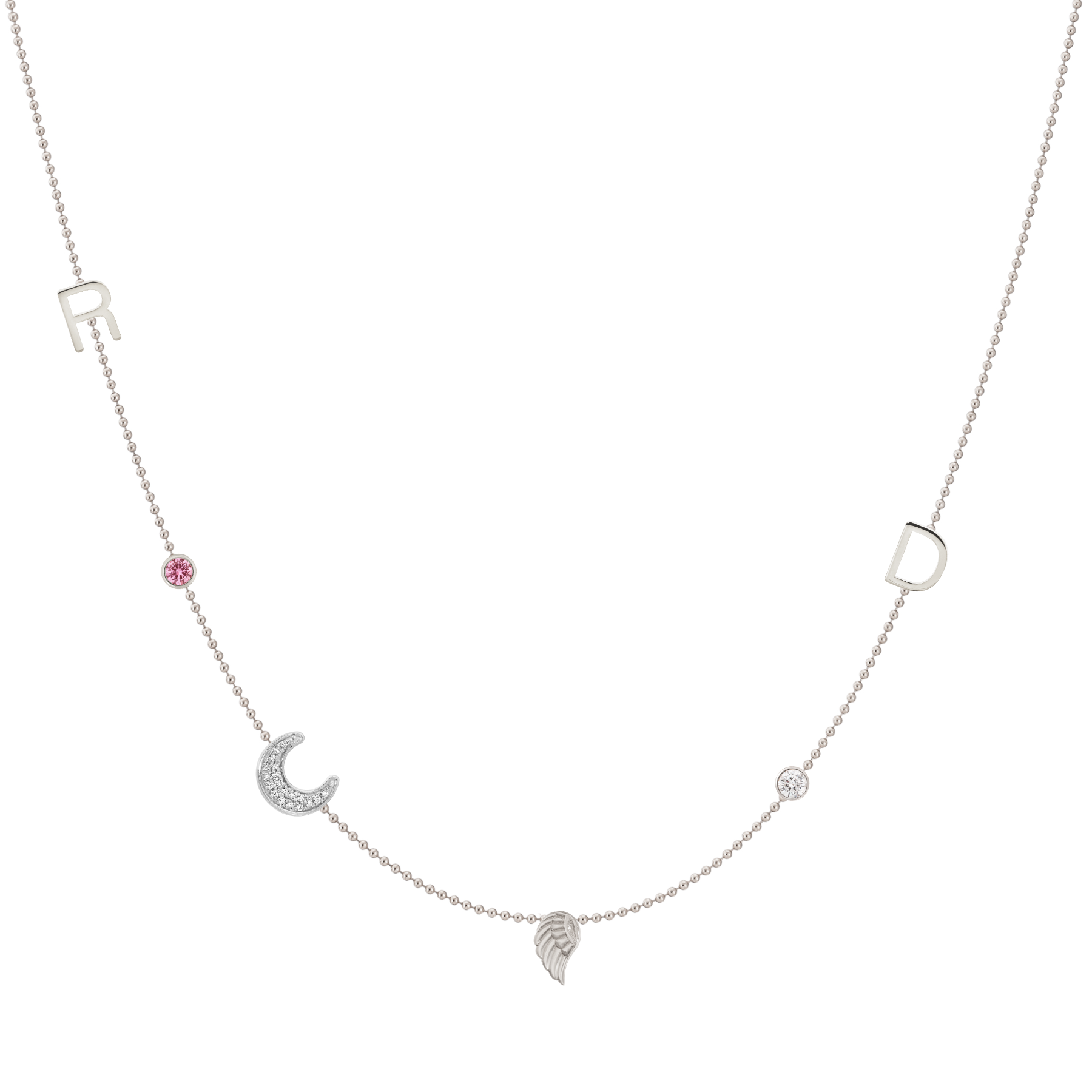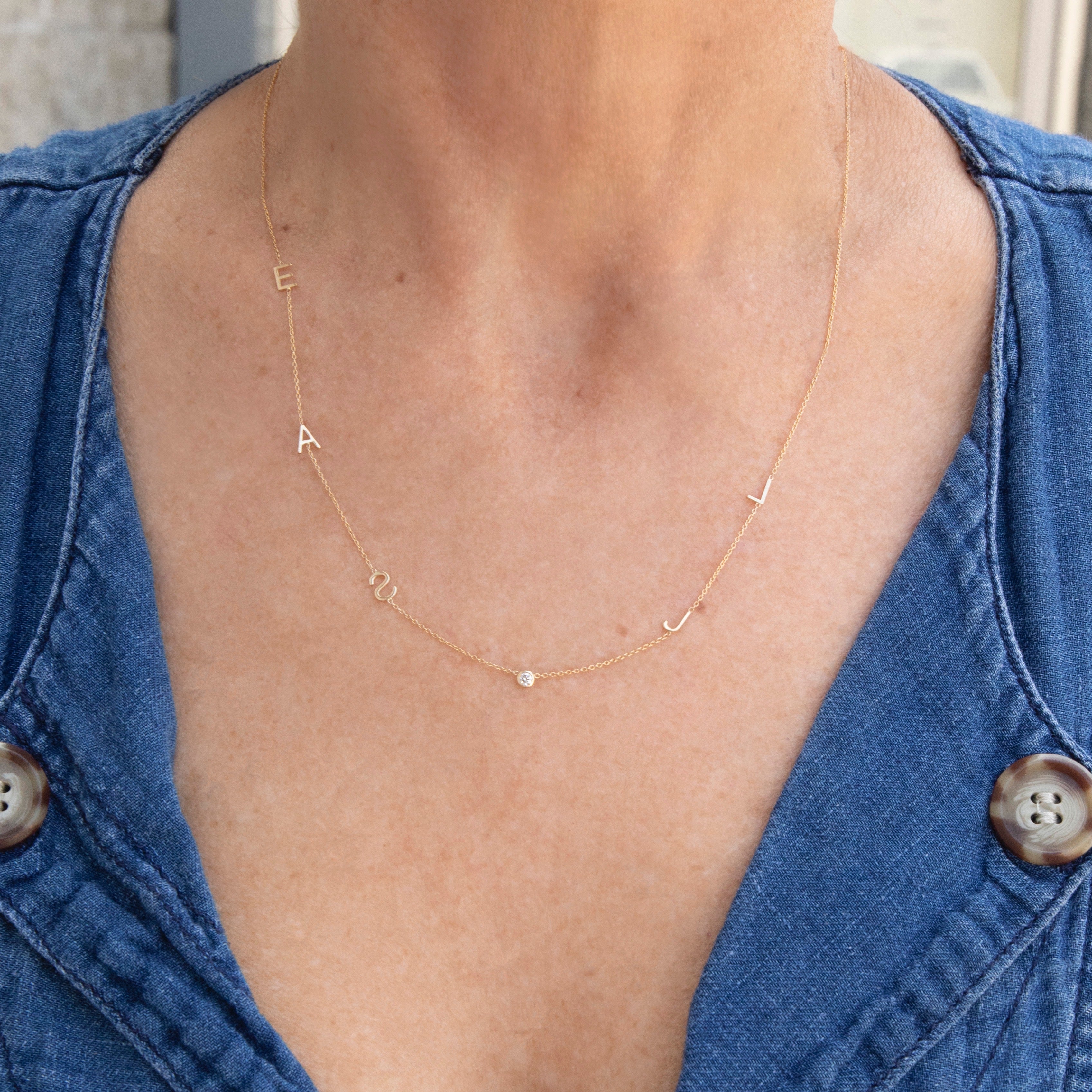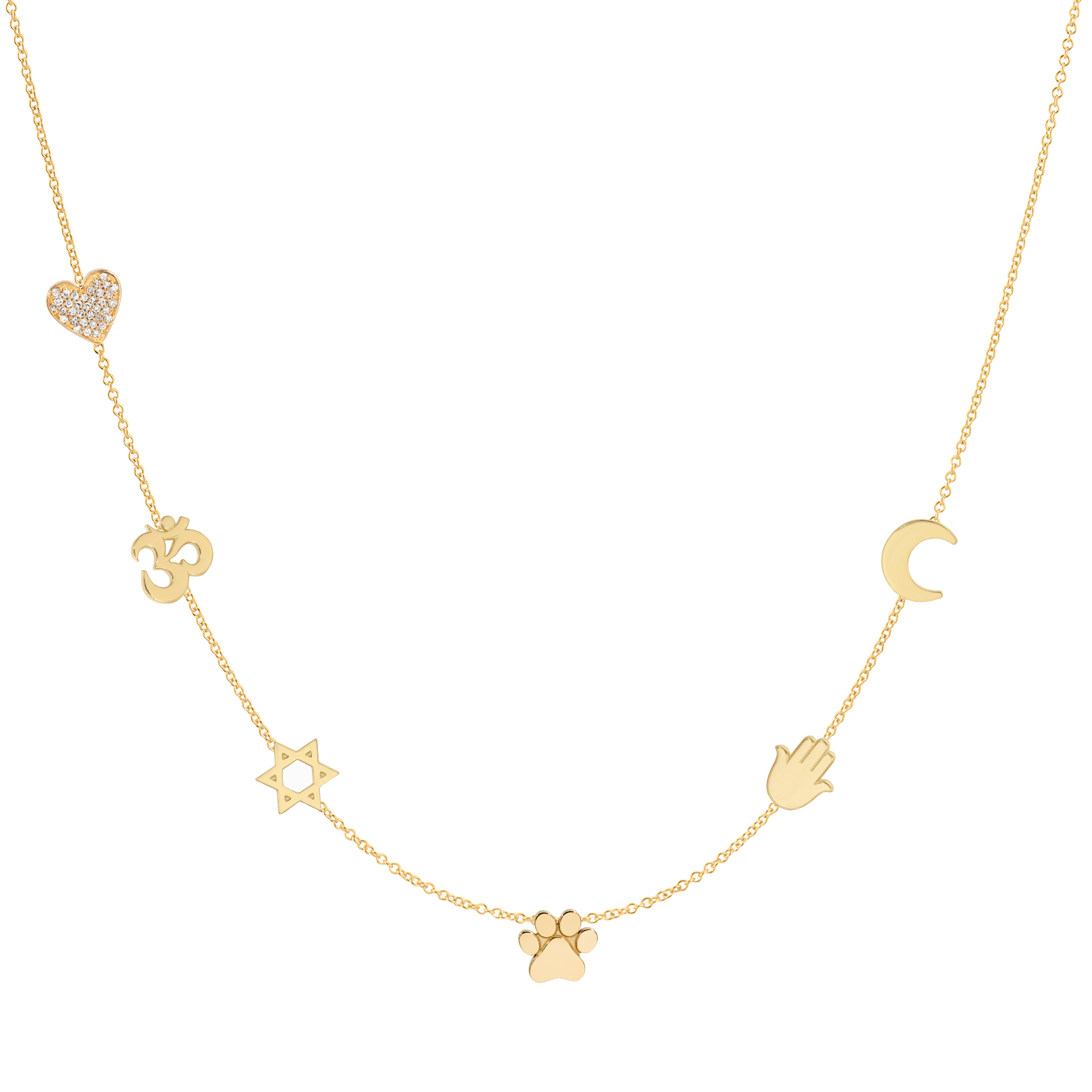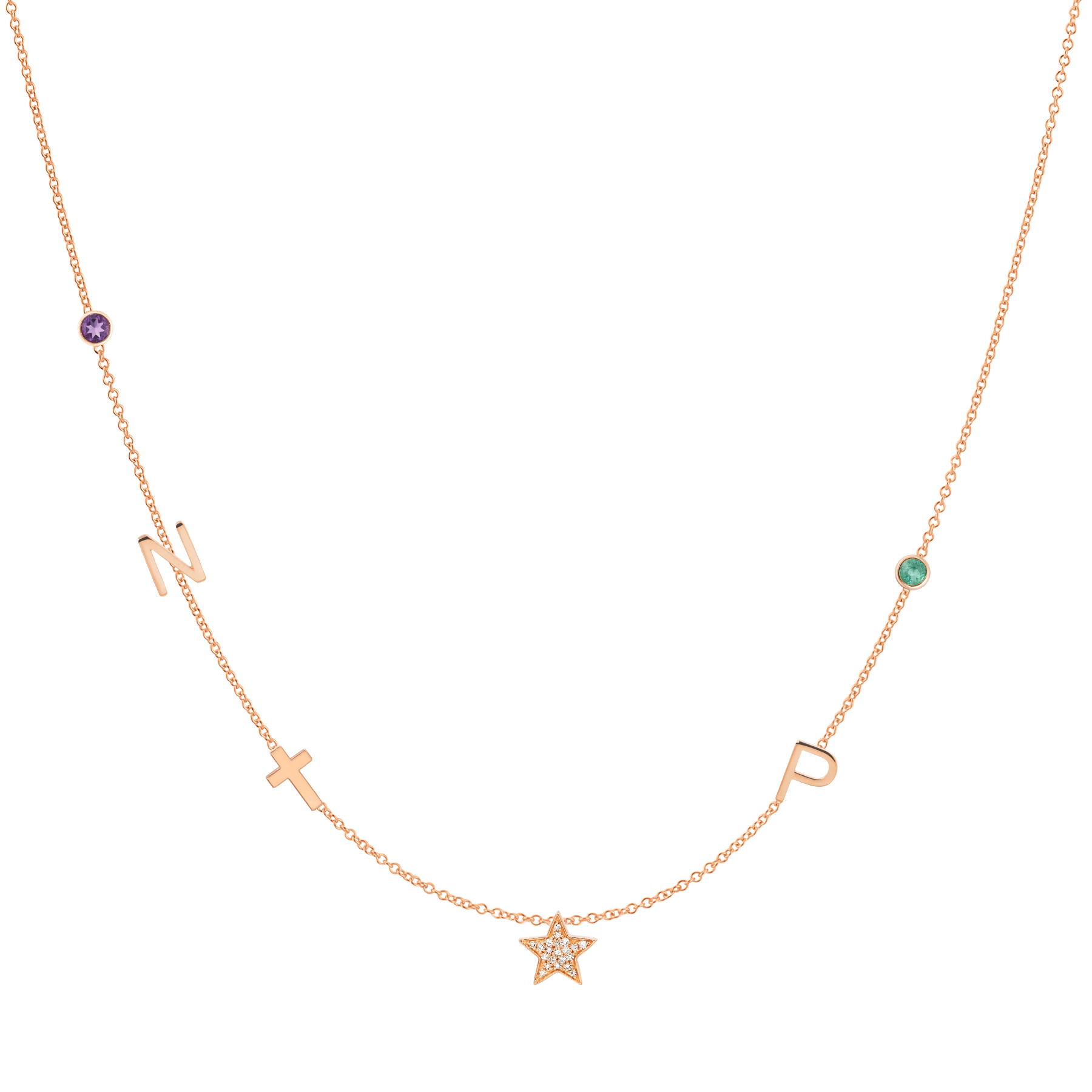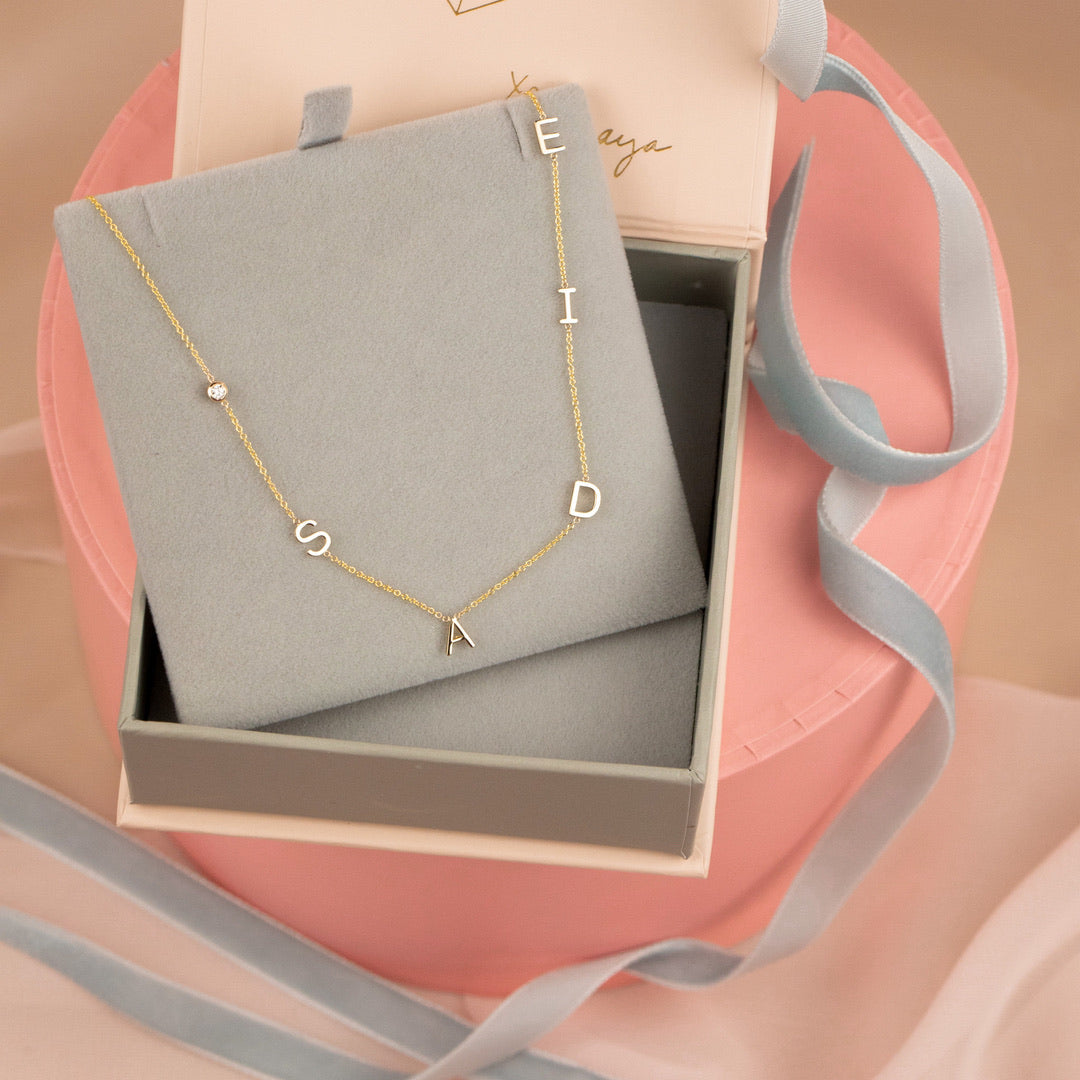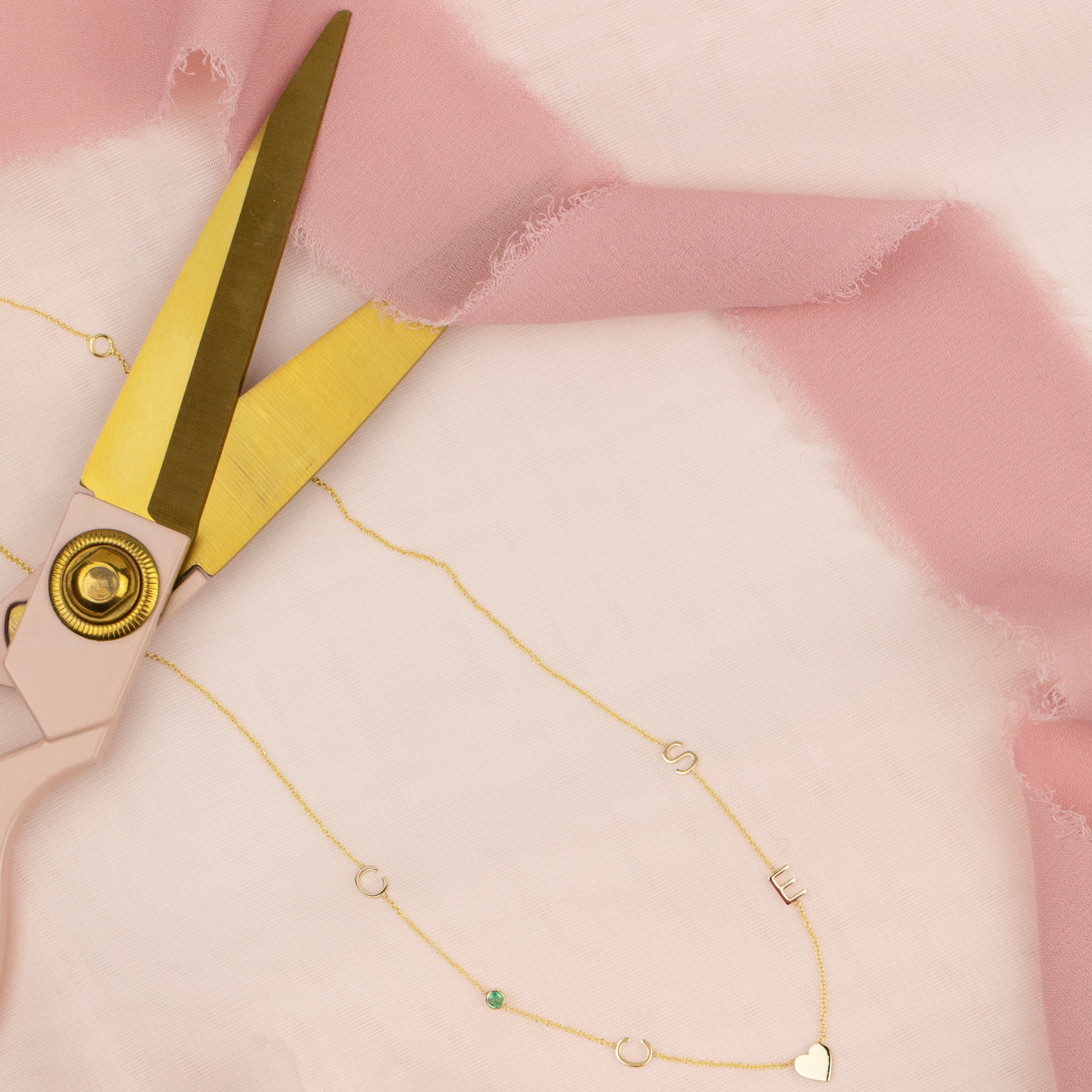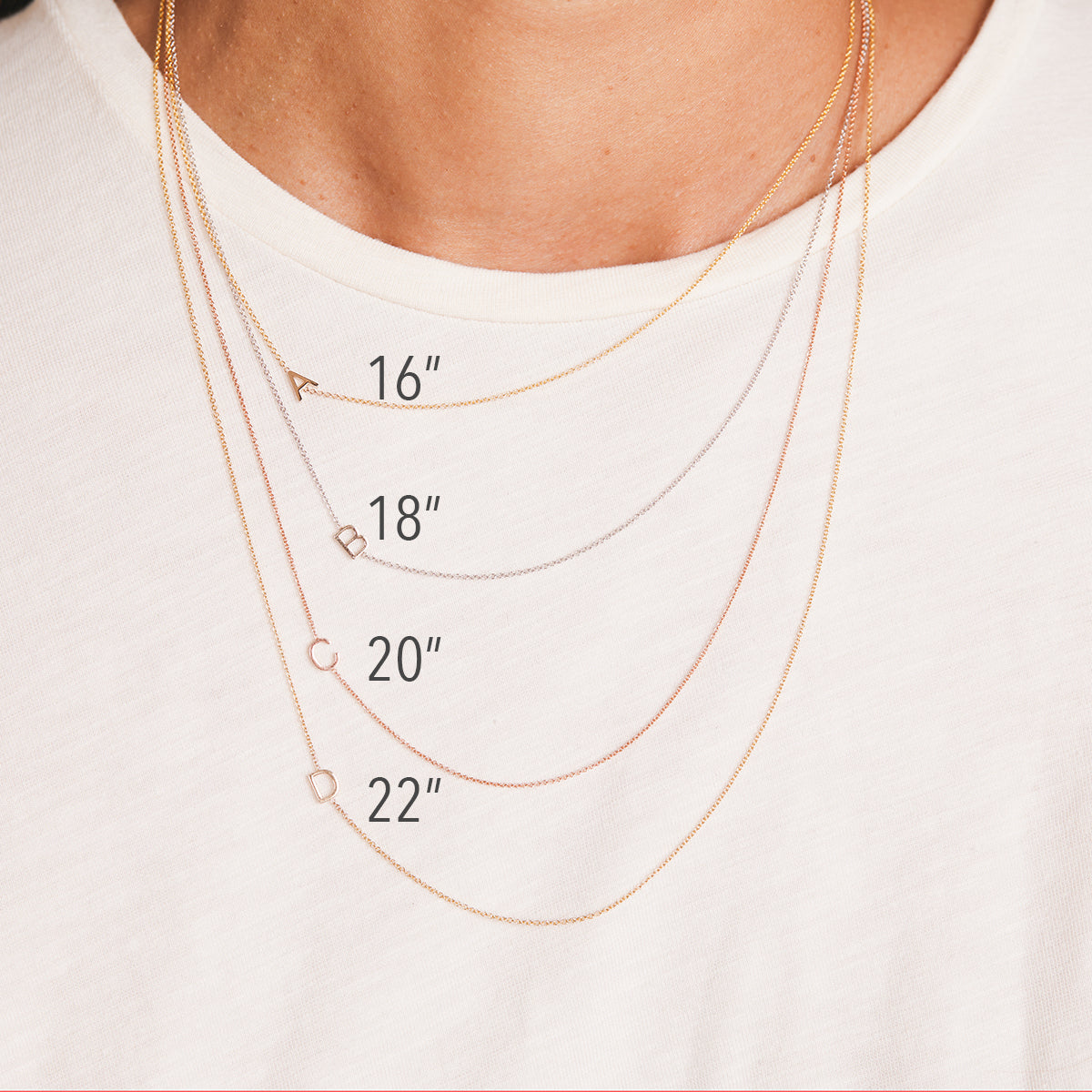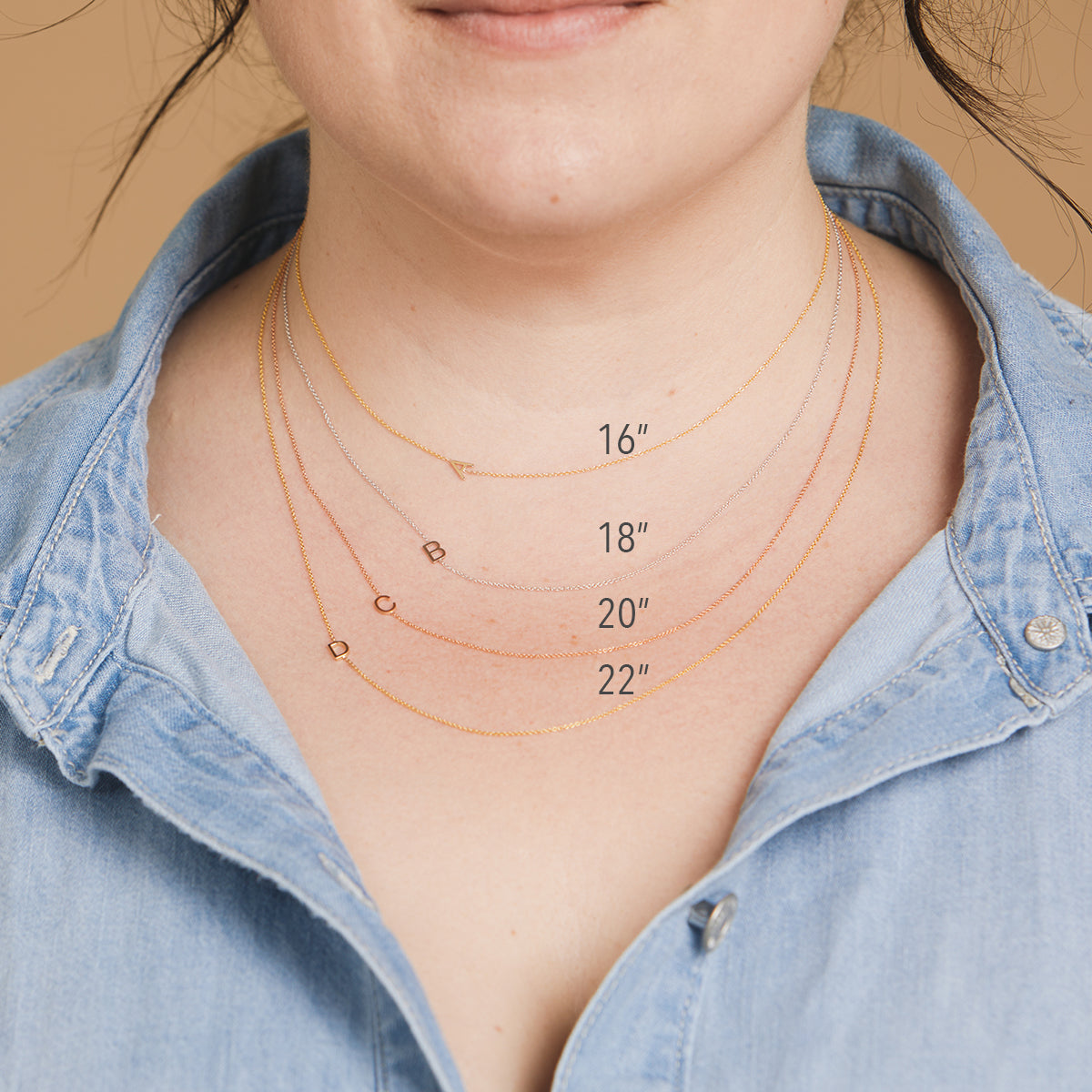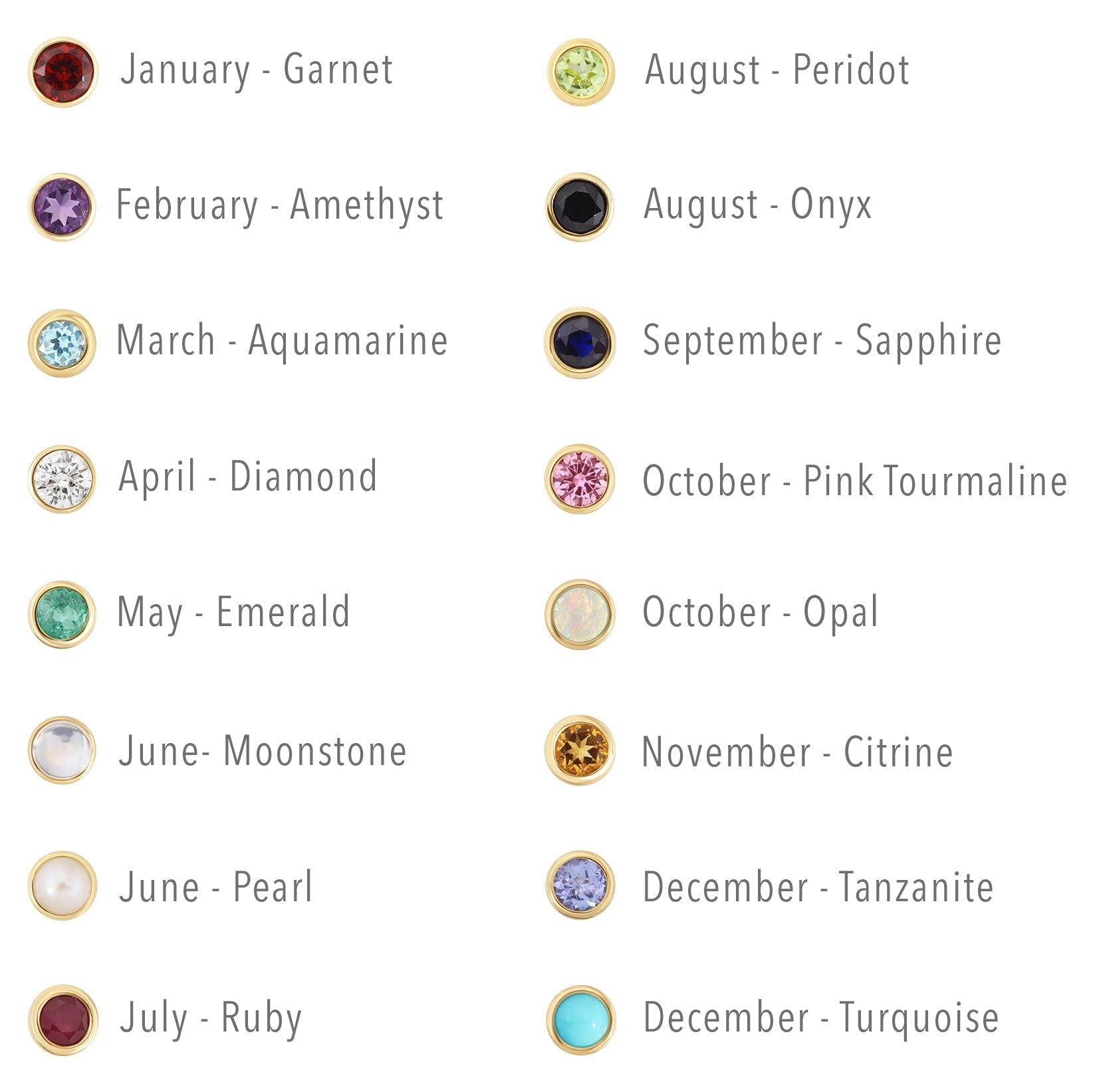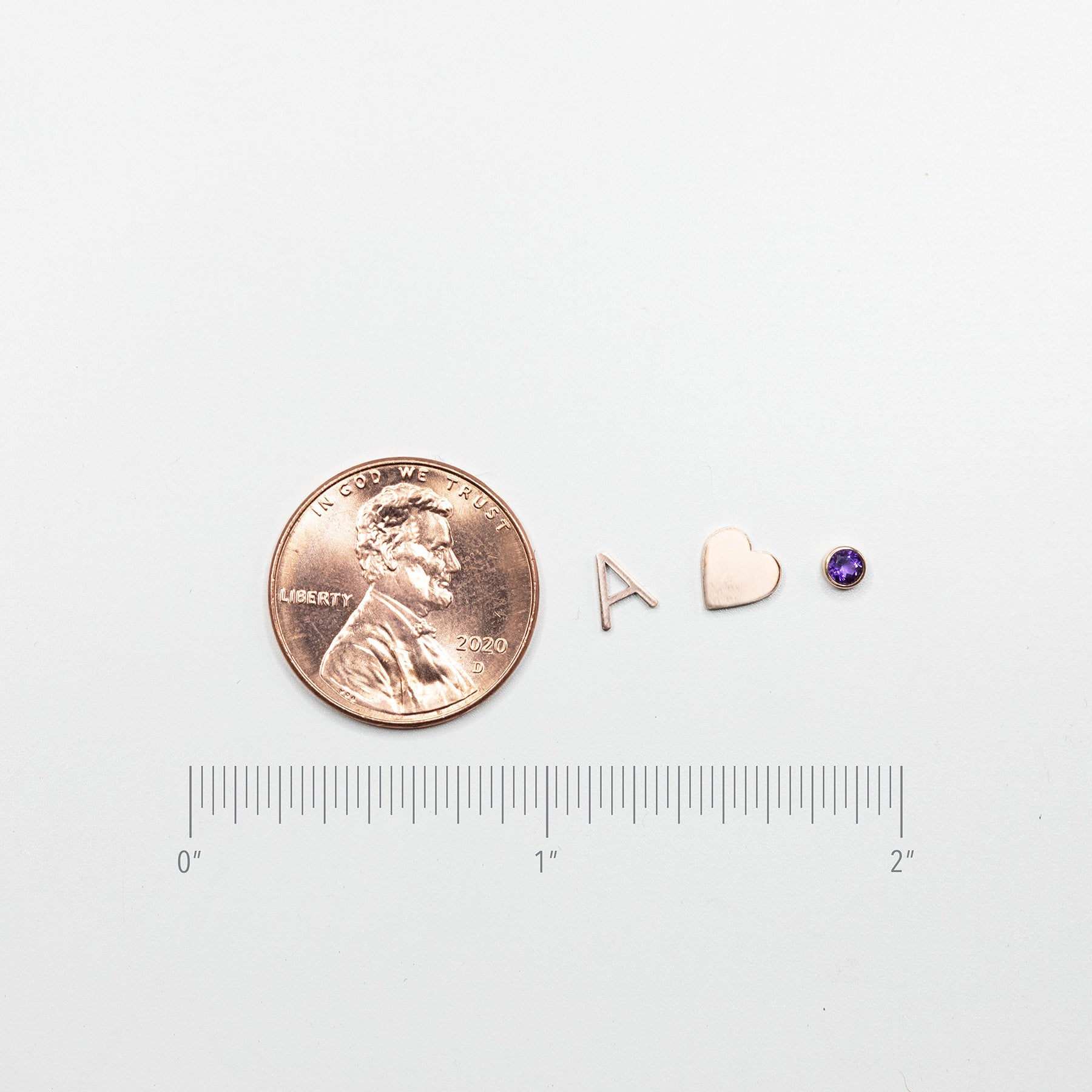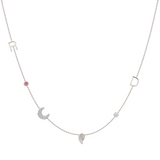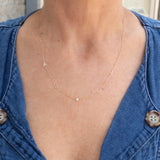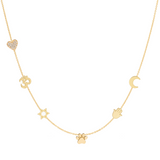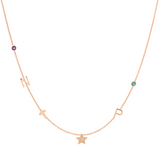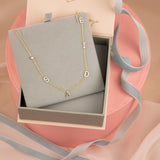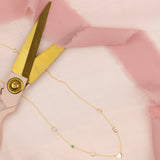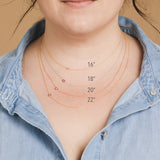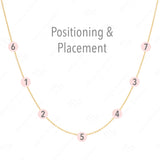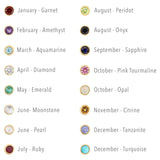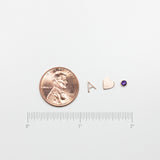 Custom Gold Necklace - 6 Letters
The original Asymmetrical Letter Necklace has been a brand favorite since its launch in 2008. It has been spotted on Meghan Markle, Mila Kunis (among others) and now you! Choose from letters, charms and birthstones to build a necklace that is uniquely yours. As you build check back to the product photo to see a preview of your design. As these are made to order they are final sale. 
This custom necklace will ship in approximately 1 week
Details
• Made to order in Los Angeles
• Each necklace is solid 14k gold
• Letters measure 1/4"
• Stones are 2.5 mm in a 3mm bezel
• Our signature .20 gauge chain has a lightweight feel
• Need help with necklace length? Check out our SIZING GUIDE.
This custom necklace will ship in approximately 1 week

Due to the custom nature of this necklace we are unable to accept returns or exchanges. Please review the placement and sizing chart carefully and don't hesitate to reach out to us with any questions.
Can I customize my character placement?
We are not able to alter the set placement of our letters. The necklace is specifically designed to be asymmetrical yet balanced and therefore any variation of this leads to it not laying properly.
Will the letters always face the same direction when worn?
Per Maya's design, it is common for the characters to flip or twist on the chain throughout the day.
Can I add characters to this necklace in the future?
Of course! When you're ready to add on to your necklace simply visit our Add-A-Letter Boutique to purchase the extra characters. 
What is pavé?
Pavé (pronounced "pa-vey") is a setting that consists of a lot of small diamonds set into the gold letter and held in place with metal prongs. 
How many carats are in the pavé letters?
The CTW of the Double Sided Pavé charms vary depending on the letter. The CTW varies from .02 (letter I) up to .05 (letter M). We use natural or real diamonds for the Pavé Letter collection. We do not use lab-grown diamonds.
**CTW stands for "carat total weight" which is the sum of the weights of all diamonds mounted to a piece of jewelry.
---
Custom Gold Necklace - 6 Letters