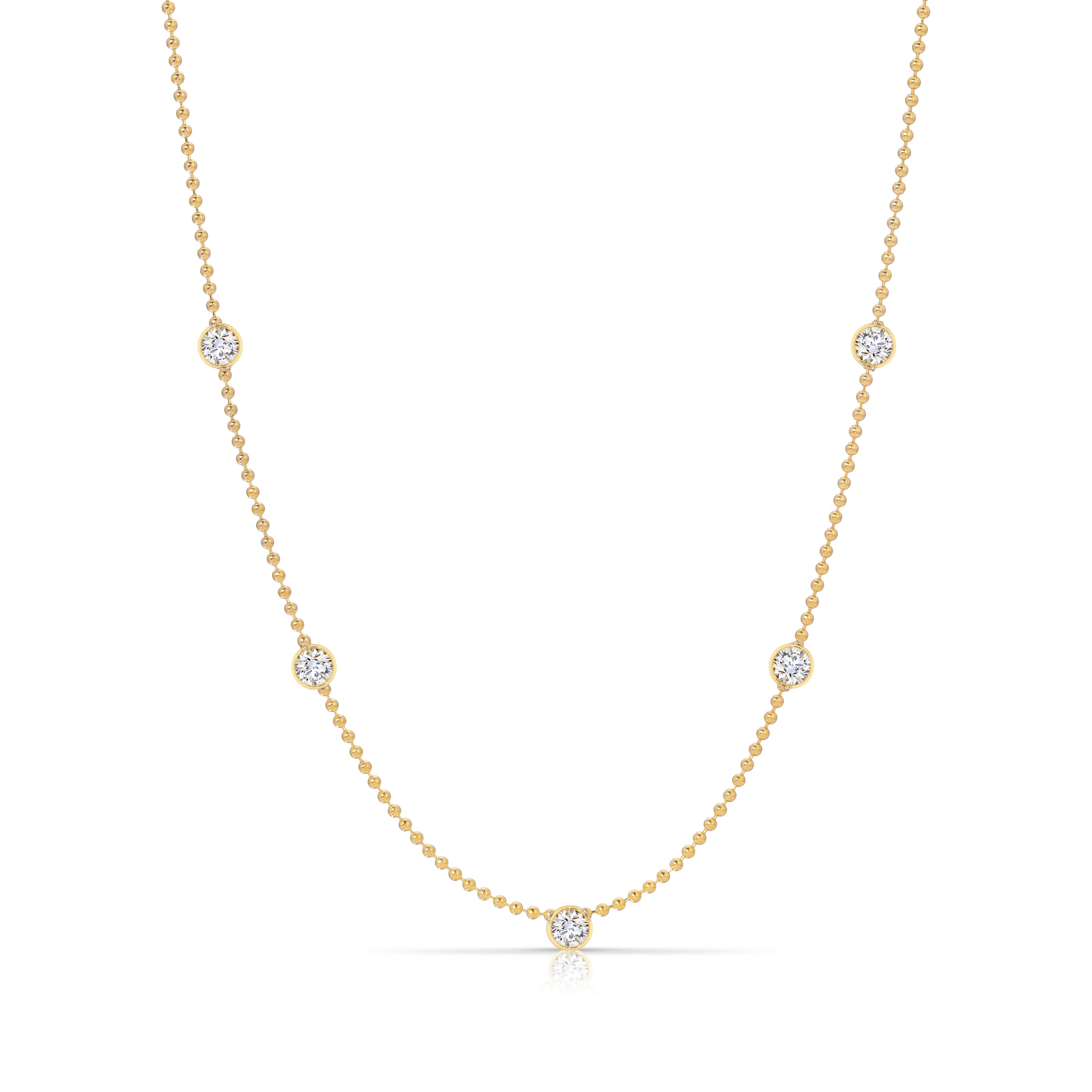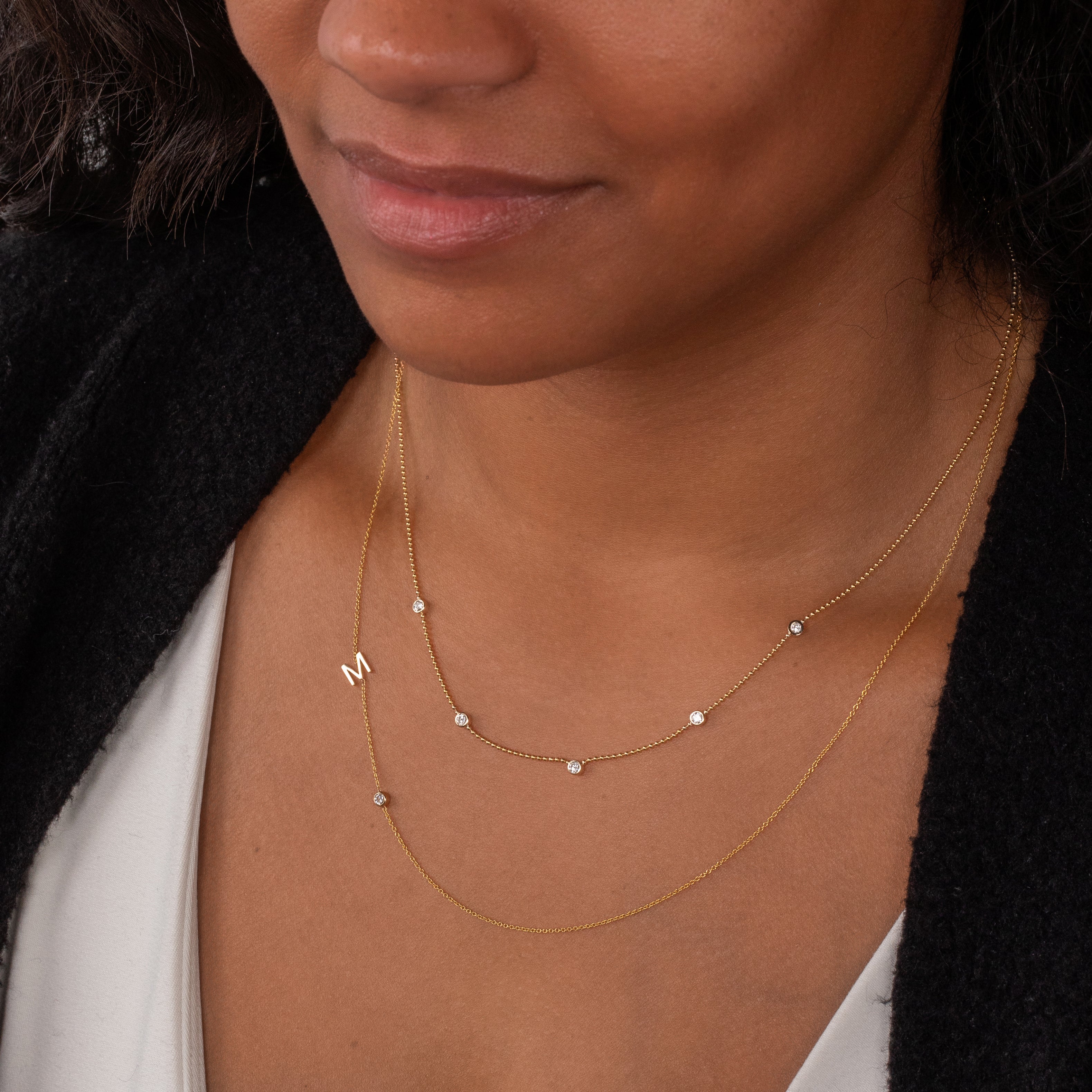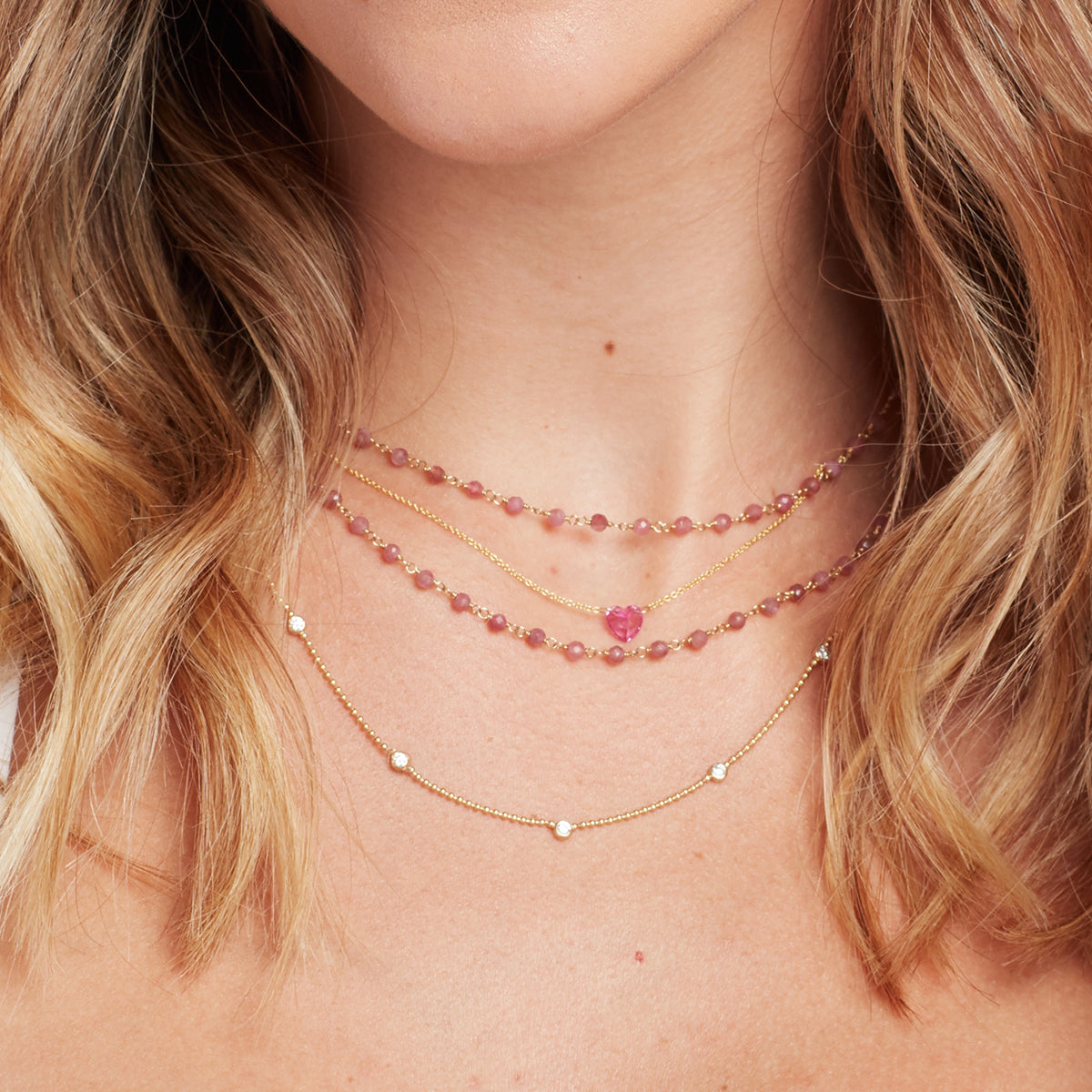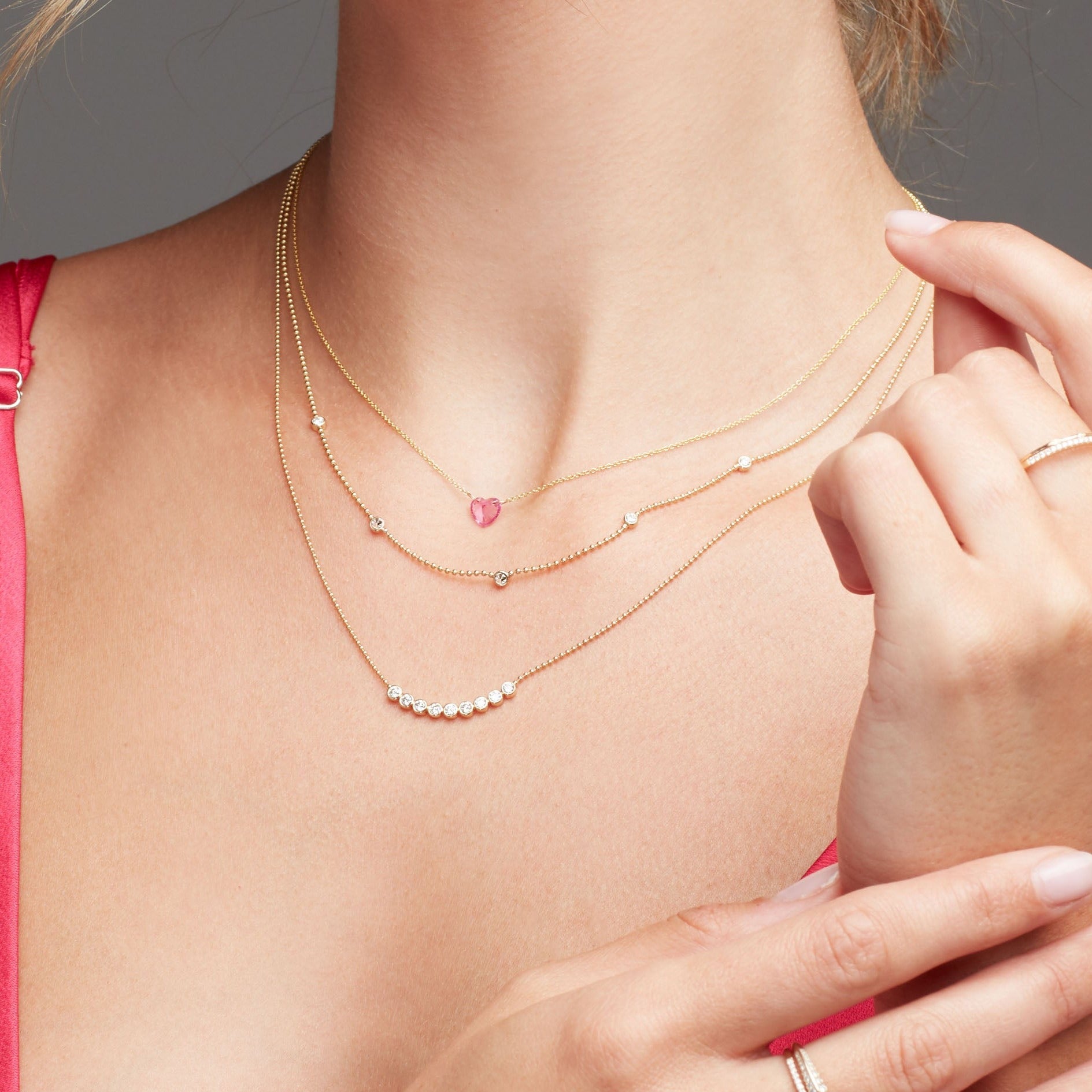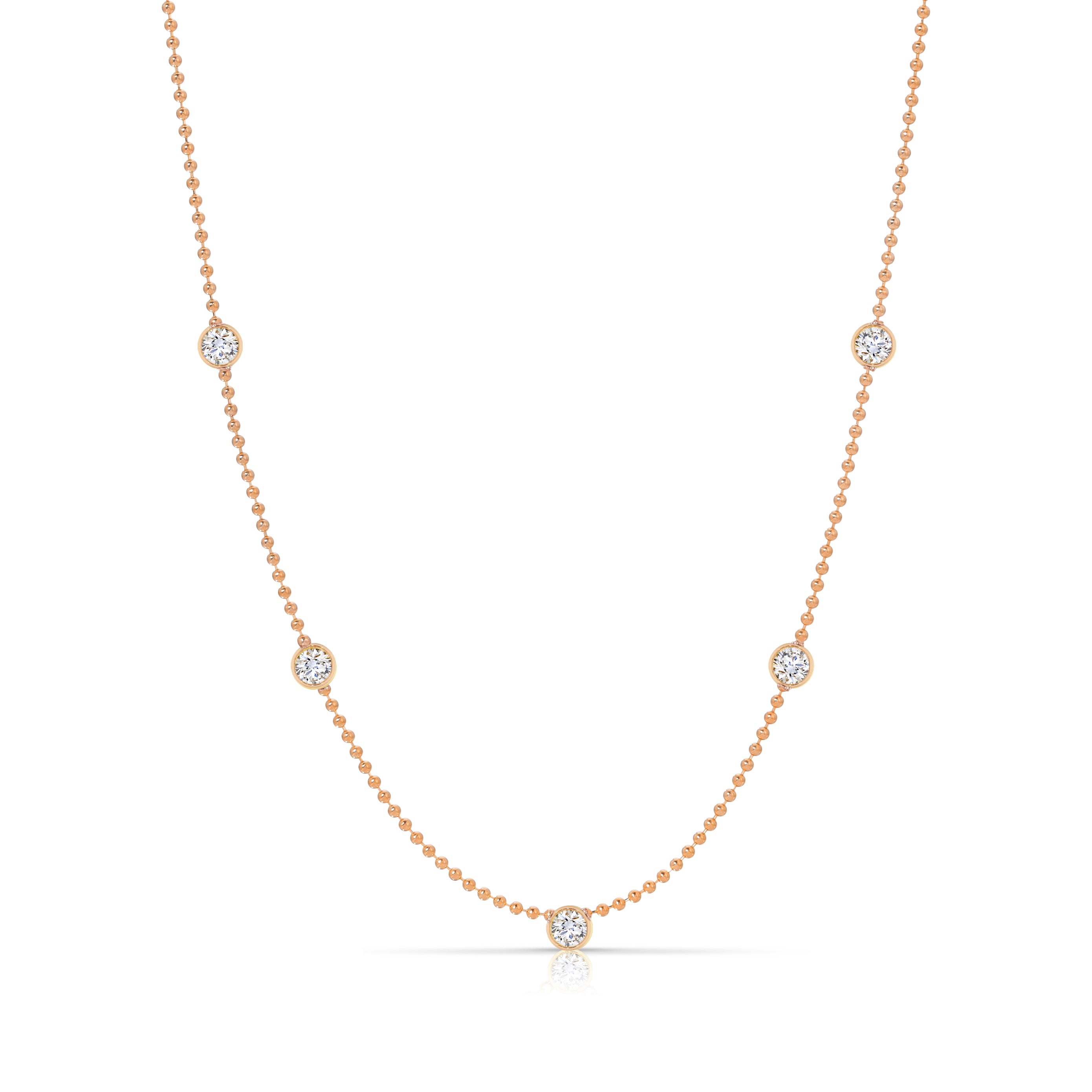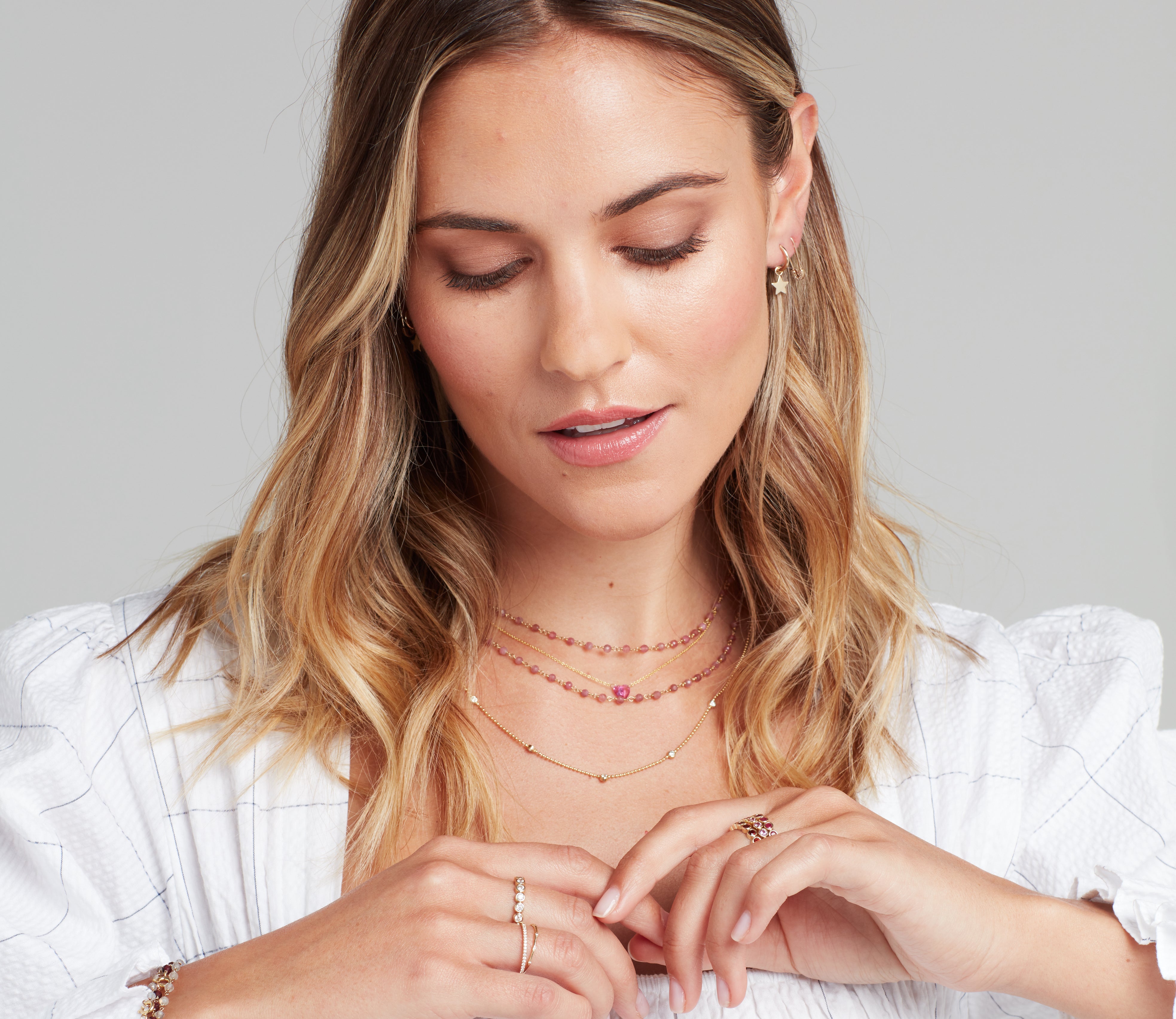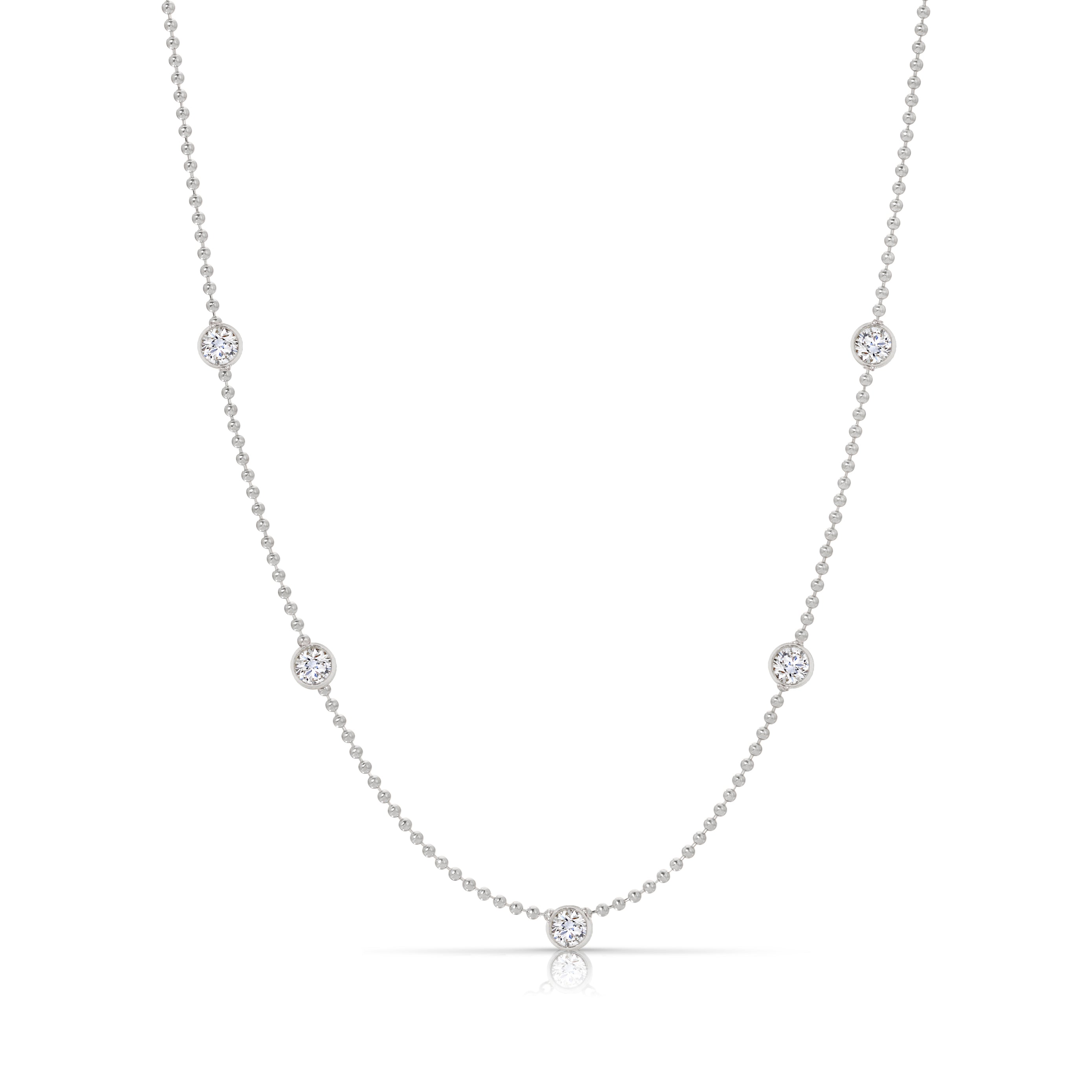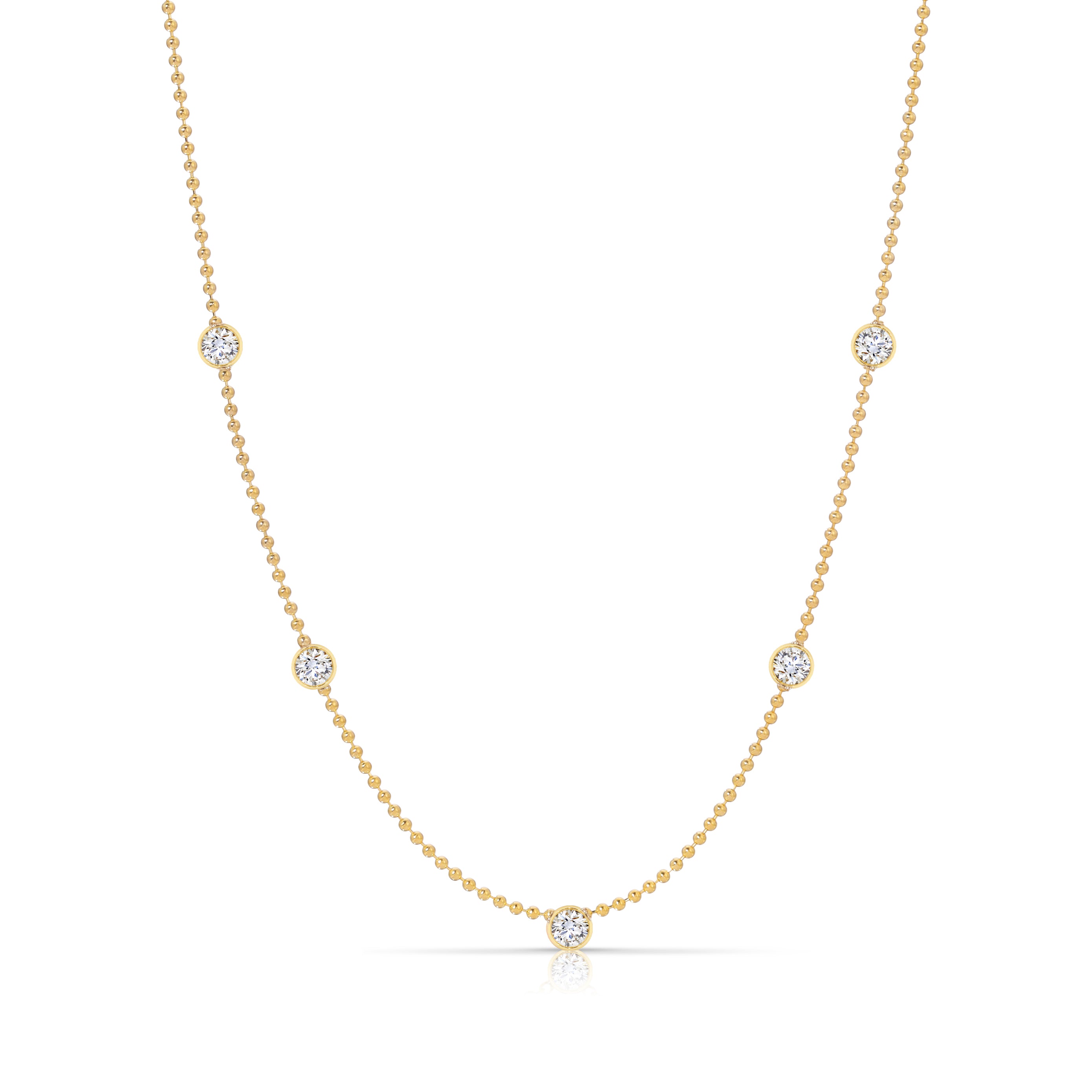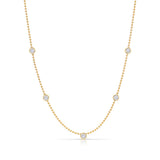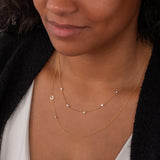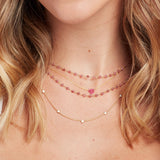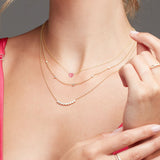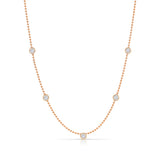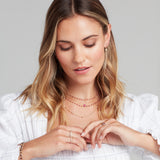 Quintet Diamond Layering Necklace
In stock Necklaces ship by

Made-to-Order Necklaces ship by
15" - IN STOCK
15" - IN STOCK
17" - IN STOCK
19" - IN STOCK
After years of research we've finally created the perfect piece to layer with our signature Letter + Wordplate necklaces. 
The Quintet Diamond Layering Necklace adds just the right amount of sparkle and the bead chain means no more impossible to get out necklace tangles! 
Available in 15", 17" and 19" so it can sit just above or below your current necklace length. 
14k gold
5 2.5mm diamonds in a 3mm bezel 
Each diamond is .06 ct (.3 ct total)
---
Quintet Diamond Layering Necklace